Your Marketing Mentor
Run your online business anywhere in the world
You want a business you love, freedom in life & a growing bank account.
Overwhelmed and feeling lost?
Not sure where to start?
Let me help you create your dream job overseas!
This is the ultimate package, perfect for anyone who has no experience in creating a blog and has never done personal branding on the internet.
Everything will be set up for you with this package. You will be able to create your own dream job and become location independent, wherever you are in the world. Your business will be set up online and you will gain an immediate web presence turning your passion into a business.
Whether you own a brick and mortar business (such as a B&B, yoga studio, tourism services agency, etc.) or you are already selling your services (coaching, consulting, translation, writing, etc) or you are selling your own products online (using a company replicated website), this package is perfect for you as you will be able to get started online in no time and get your first customers through online branding and social media.
You will receive all the necessary support in the following areas:
– Creating your very own website (ready to use with all the necessary add-ons already installed and set up),
– Social media marketing (with advice on which one you should use and a very handy check-list)
– Email newsletter set up (Free and paid option – the cost of emailing provider not included)
– Even an online shopping area if necessary.
This package will be accompanied by two coaching/training sessions (60min each) so that you will be ready to become a Digital Entrepreneur and work anywhere in the world.

Here is what the "Digital Entrepreneur" business package includes:
Guidance choosing the right name, installing and setting up your own Dreamhost account (of value $250USD) (cost of the hosting provider not included – approx. $150 USD per year + domain name 13 USD$/year)
Your very own WordPress website – setup + theme + installation of 10 essential plugins (Min value $2000)
Social media marketing startup depending on your activities and audience with the creation of 2 accounts + guidance on others (Value – $400USD)
2 Coaching sessions (Value – $400USD)
This package includes 2 coaching sessions (one at the beginning of the process and another at the end) as well as private access to my project platform to be able to interact with me, leave comments and questions and see the progress of your project.
The total cost of this complete business package is only $1840USD.
Are you ready to make an impact on your life and in your community?
Are you ready for a massive boost of visibility?
Have you decided that you're ready to invest and want to work with a Coach?
But you are not sure if you and I will be a good fit.
If your answer is yes to all this, let's book a free 30min consultation.
Let's work together and finally prove it to yourself and everyone around that YOU can live and work anywhere in the world.
Let's get you unstuck!
Marketing shouldn't take you away from the main purpose of your business.
Let's turn your visitors into clients (so that you concentrate on your business instead of trying to learn how to do online marketing).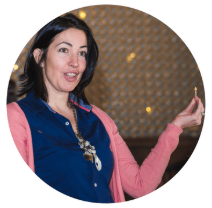 "You can build a successful career, regardless of your field of endeavor, by the dozens of little things you do on and off the job." - Zig Ziglar