"Clarity in Business" Mentoring Program
You are passionate about your service-based business and know that you can make it grow. You worked with some paying clients already but want to achieve much bigger goals. There is something missing and you are not sure what it is. Let's work together and finally prove it to yourself that YOU can live and work anywhere in the world.
You live abroad but are dreading the idea of settling back home.
You have worked with a couple of paying clients (as a freelancer or business owner) but now you need to figure out a way to consolidate this.
 You don't want to work harder but better. It is a question of mindset and you know it.
 You are an unstoppable, smart, educated person and your passion ("your Why") is what is driving you. 
1:1 "Clarity in Business" Mentoring (90 Days) 
 $3650 USD 
You understand that having the right mindset is as important as using the best marketing techniques (If not more important) but you feel that you are not enough to get the results that others in your field are getting. 
We'll work together on the 3 areas below:
CEO Mindset + High Performance + Business Strategy.
Imagine spending 3 months working one-to-one with a business strategist and mindset coach and finally make progress in your business. Go from confused to booked out with a waiting list of people keen to work with you.
Setting intention
Setting up your mindset for success
Rewiring the brain for success
Working with the unconscious mind
High performance
Habits & Productivity
Time management
Business strategy
Each month, you'll get  3 p
rivate calls (60min) + an implementation week and access to my Video Training Library
Email Access for Further Accountability and Support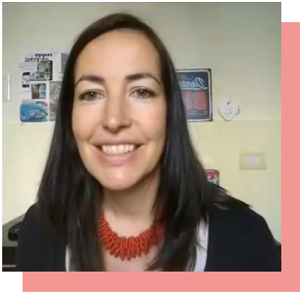 Are you ready to make an impact on your life and in your community?
Then book a free 30min consultation with me.
Get New Clients
With Sabine, I got the help I needed to understand my strengths to make the full use of the Internet to get more fitness clients. (She also created my gorgeous website!)
Our weekly meetings were my favorite part of her coaching program.  I love exploring new areas of personal development and I needed Sabine's support to grow even further. I couldn't have done it alone. On top of all this, we really connected as we both have been living and working abroad for many years.

Céline, Fitness + Health Coach
CelineFH.com
Focus and Direction
I attended Sabine's workshop with the intention of mulching an image of my new brand. What came out had nothing to do with my brand and everything to do with me. It wasn't my business that needed a makeover.
6 months later, I have accomplished nearly every item on the list. As for the focus of my brand, when the soil is rich, things grow without much meddling.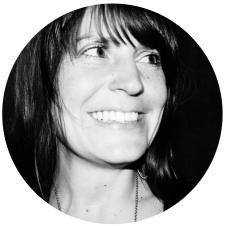 Stephanie Cariker - Voice-shaper for Changemakers
Clarity, Focus and Strategies
I worked with Sabine as I wanted to get more clients for my rental property business. We worked on my branding and she created my new website. As a result, we are now getting bookings all year round and we're fully booked for each holiday session.
Sabine was easy to work with and really helped me understand the basics of online marketing so that I can concentrate on my property instead of being online all day long. I truly recommend her.

Wanda, Rental Business - Rosario Room
Finally Launching My New Program
I felt lost and didn't know how to get started with my membership program. I have had the idea in my head for years and it took me 3 short months working with Sabine to finally get it all online. Sabine was able to deal with my overwhelm and was very understanding of my ideas, needs and desires. I have now a beautiful and functioning membership site.
Renee Lederman
CoreBound.net
Let's get you unstuck!
Marketing shouldn't take you away from the main purpose of your business.
Let's turn your visitors into clients (so that you concentrate on your business instead of trying to learn how to do online marketing).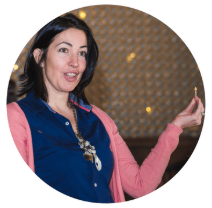 "You can build a successful career, regardless of your field of endeavor, by the dozens of little things you do on and off the job." - Zig Ziglar