Are you a first-time fundraiser and already feeling overwhelmed, a few weeks or months into your new role?
Are you ready to increase your chance of success with your next campaign?
Are you ready to unlock your potential and achieve remarkable success?
Hi there, I'm Sabine Panneau, a fundraising strategist and mentor for passionate fundraisers and non-profits around the world.
Imagine having full confidence in your fundraising plans. 
Imagine using all your energy to reach your fundraising goals and impact the world.
Imagine doing what you love, impacting people's lives and getting paid for it.
Imagine having an experienced mentor by your side, guiding you through the intricate world of fundraising, ensuring you're never alone on your journey to success.
As a seasoned international fundraiser with a passion for empowering others, I have dedicated myself to guiding and mentoring individuals like you who are eager to excel in their fundraising and digital marketing roles.
My mentorship program is designed to provide you with the tools, knowledge, and support you need to accelerate your fundraising career and achieve your goals.
Here's what you can expect from my mentorship program:
🔹 Personalized Guidance: Together, we will dive deep into your aspirations, strengths, and areas for growth. Through one-on-one sessions, I will provide tailored guidance to help you overcome challenges, make informed decisions, and maximize your potential.
🔹 Proven Strategies: Drawing from my extensive experience in fundraising but also in digital marketing, I will share proven strategies and industry insights to help you navigate your career journey with confidence. 
🔹 Networking Opportunities: Building a strong professional network is vital in today's competitive world. As your mentor, I will connect you with my extensive network of fundraising professionals, opening doors to new opportunities and expanding your circle of influence.
🔹 Personal Development: I will provide recommandations with resources, workshops, and training to enhance your skillset, ensuring you stay ahead of the curve.
🔹 Accountability and Support: I will be your accountability partner, supporting you every week. We will set ambitious yet achievable goals, and I will hold you accountable, providing the motivation and encouragement you need to stay focused and driven.
If you're ready to invest in your professional growth and accelerate your fundraising career, I invite you to join my mentorship program.  To explore the mentorship opportunities available and discuss how we can work together, reach out to me today. 
📩 Connect with me on LinkedIn to discuss mentorship and book a free call.

Let's unlock your potential and pave the way for your extraordinary career. 
Here's what some of my fundraising clients said
Sabine is a high-quality professional fundraiser
We worked with Sabine to educate student activists at the start of their fundraising journey and she provided them with a solid grounding in fundraising theory, how to tell compelling stories and how to steward donors. Sabine is a high-quality professional fundraiser with a significant breadth of experience.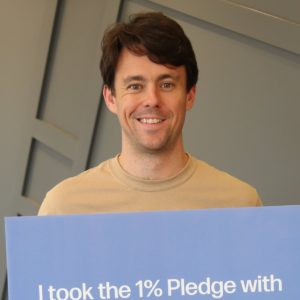 Jack Lewars
Executive Director, One For The World – US
1fortheworld.org

Sabine's dedication to mentoring makes her an invaluable asset to any team.
Sabine demonstrated her expertise by supporting our organization in identifying prospective donors and grantors, preparing grant applications, and helping the team achieve our fundraising goals. Sabine was brilliant at explaining fundraising strategies and CRM best practices to the rest of the team. She is passionate about animal advocacy and was eager to contribute to our success.

Monica Chen
Executive Director, New Roots Institute – US
newrootsinstitute.org

Sabine's guidance was incredibly helpful, especially for someone like me who was new to this field.
Sabine was a fantastic fundraising consultant for Animal Advocacy Careers, providing me with valuable insights into the world of fundraising. I highly recommend Sabine to anyone seeking to learn from a seasoned fundraising professional.

Ana Barreiro
Marketing Manager, Animal Advocacy Careers – US
animaladvocacycareers.org

Sabine always brought tremendous technical and developmental insight
Sabine was extremely knowledgeable and helpful when it came to everything fundraising and development-related. She always works with a positive attitude and is eager to help if she can. It is super easy to work with Sabine and she always recommends the best course of action to take! Thank you for all your help and work Sabine. It was truly a pleasure working with you.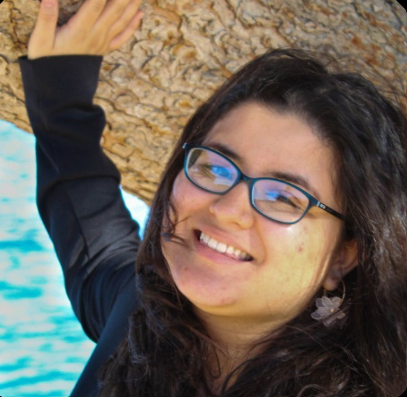 Joleen Gomez
Executive Assistant, New Roots Institute – US

My confidence in fundraising and marketing flourished in Sabine's calm and supportive space.
I have been mentored by Sabine for the best part of a year now, and I have been so grateful for her guidance. Every question I present to Sabine is carefully considered before she provides me with insightful and deeply useful advice. Her support is practical, patient, and always warm. I'm very grateful for our mentoring sessions and would definitely recommend her to any young professional seeking guidance from someone who has varied experience in the fields of Fundraising and Marketing. Thank you, Sabine!
Ciara Redmond
Digital Communications Officer, WeBelong – UK
webelong.org.uk

My latest fundraising articles
"Are you familiar with storytelling?" This seemingly simple question carries profound significance...
read more
Let's get you unstuck!
Learning and implementing fundraising techniques shouldn't take your focus away from reaching your ambitious goals for your non-profit.
Get better fundraising results so that you can focus on your passion and connect with more donors.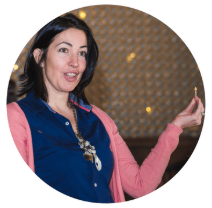 "Be the change you wish to see in the world." – Mahatma Gandhi