Marketing Solutions for Women Entrepreneurs Abroad
You want to gain confidence and clarity in your skill sets to create a successful online business while enjoying life abroad.
If you're looking to develop an online business that you love and feel proud of while making enough money to live anywhere in the world and much more – you are in the right place!
Life is short and you only have one life to live, so make it count!
You were born to be free and this is your time to shine!
I can help
We've all been there!
You're spending countless nights going through job sites, applying for jobs abroad or looking for remote jobs. Your eyes are hurting from so much reading online about laptop lifestyle and digital nomads.
It is exhausting and frustrating.
Seems Impossible!
You know you need to figure out this whole online business thing. The amount of information available is overwhelming and actually, it's fueling your procrastination.
Being stuck isn't fun. Let's get you unstuck!
Having lived and worked online in France, in the UK, in Germany, in Spain and now in Argentina, I have been in your shoes. Over the past 20 years, I learned to adapt quickly and embrace changes with a smile! I have created a dozen of websites for women around the world who were determined to design their own freedom lifestyle and live on their own term, just like I did. Although it may seem difficult at first, running an online business doesn't have to be complicated. I promise!
Believe me, I have been in 
your 

shoes many times.
Overwhelmed by the number of tools available?
Do you wish there could be a shortcut to find out which one you REALLY need?
Get my Free Global Entrepreneur's Toolkit, where I listed the 30+ Tools that I use daily to run my online business anywhere in the world.
Complete the form below to get the "Global Entrepreneur's Toolkit" sent straight to your inbox.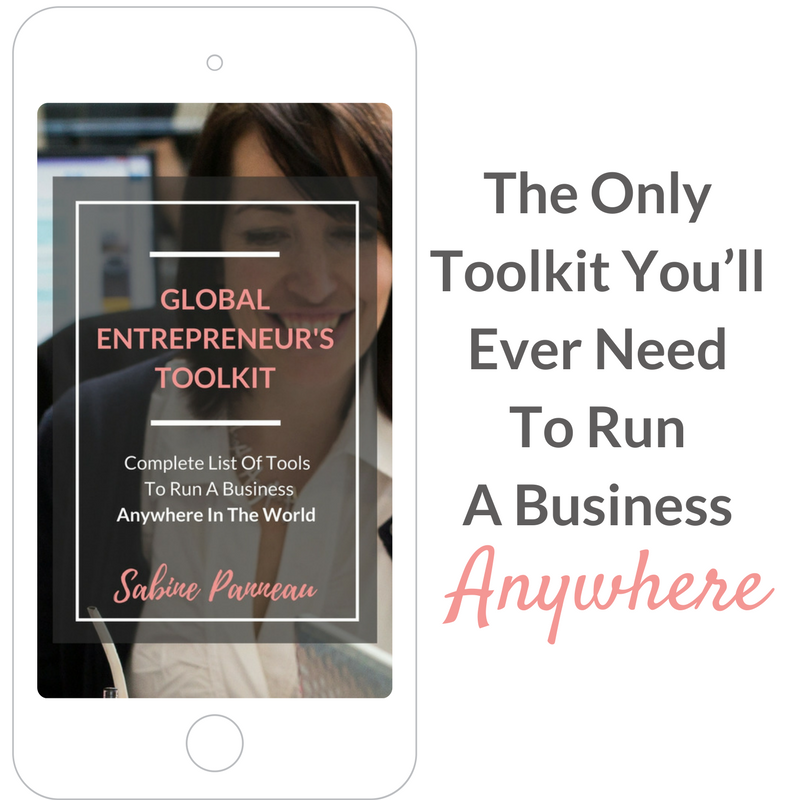 Running an online business doesn't usually happen by accident, it is often a logical decision or natural stage in someone's life and Katie is the perfect example of this. Katie has run many businesses over the years and these experiences (bad and good) empower her...
Focus and Direction
I went into Sabine's Vision Board workshop with the intention of mulching an image of my new brand. I had been trying to put all the pieces together for some time but felt stuck. I wanted something sophisticated and soft at the same time. Something that spoke with authority yet not authoritative. What came out had nothing to do with my brand and everything to do with me. It wasn't my business that needed a makeover, it was me.
When my board was finished, there was not a single thing related to my business. Instead, I had cut images of things like, be a present mother, meditate, stop biting my nails, walk barefoot in nature and write, write write. It was like my subconscious was telling me, "Hey, it's all good if you want to take your business to the next level, but let's pull the weeds first eh? Let's focus on you."
6 months later, I look at the board that hangs above my printer. I have accomplished nearly every item on the board. As for the focus of my brand, when the soil is rich, things grow without much meddling.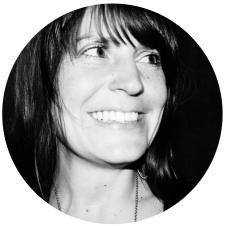 Stephanie Cariker - Voice-shaper for Changemakers
Biz Online Foundation and Growth Support
With Sabine, I got the help I needed to truly be me and create the online foundation of my Fitness + Health business. Thanks to her, I've worked on my "Why", my purpose and goals for my business.  Our weekly meetings are my favorite part of her coaching program. Although I've many years of experience in my field as a Fitness Instructor, I needed Sabine's support to grow even further. I love exploring new areas of personal development and I know that she understands me as we both have been living and working in foreign countries for many years.

Céline, Fitness + Health Coach
CelineFH.com
Clarity, Focus and Strategies
I worked with Sabine as I needed to define my branding and set out a marketing strategy for my property rental business. Not only she created my website, she also trained me on the basics of social media, email marketing, and online branding. She provided me with great tips on SEO to get a better position of my website on Google and of course attract more visitors to my rental property website. As a result, we were getting bookings all year round and most weekends were booked out during the holidays.
Sabine is an excellent professional, serious and committed consultant. I truly recommend her as she has been so dedicated and responsible with every goal we had set (and which were met!).

Wanda, Argentina
Subscribe to access to my free resources and learn how to create a freedom lifestyle one step at a time!
Let's get you unstuck!
Marketing shouldn't take you away from the main purpose of your business.
Let's turn your visitors into clients (so that you concentrate on your business instead of trying to learn how to do online marketing).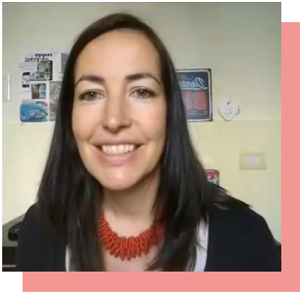 "You can build a successful career, regardless of your field of endeavor, by the dozens of little things you do on and off the job." - Zig Ziglar