Hey, I'm Sabine
Business strategist and mentor, NLP certified, mum of 2 girls, wine lover and resident of Argentina since 2010.
Having lived and worked in 5 different countries in recent years made me a very curious and creative explorer.
My mission is to inspire and help women passionate about living abroad build successful businesses based on their expertise and passion and live their best lives.
You're in the right place
You're in the right place if you want to create or grow your online business with confidence while enjoying life abroad.
You've probably already figured out the whole "living abroad" thing. Moving abroad was certainly one of the best decisions of your life but now, what's next???
Work-wise you daydream of creating something that feels natural to you, something that matches your personality – in short an online business that you'll love and will follow anywhere in the world and much more.
To use two of my favourite quotes – "Everything is figureoutable" and "If you can imagine it, you can make it real".
Not sure where to start? 
Keep reading, I can help!
Let me guess
You've spent countless nights going through job sites, applying for jobs abroad or looking for remote jobs. Your eyes are hurting from so much reading online about laptop lifestyle and digital nomads.
It is exhausting and frustrating.
It seems Impossible
You know you need to figure out this whole digital nomad thing. The amount of information available is overwhelming and actually, it's fueling your procrastination.
Being stuck isn't fun. Let's get you unstuck!
Having lived and worked offline and online in France, in the UK, in Germany, in Spain and now in Argentina, I have been in your shoes.
Over the past 22 years, I learned to adapt quickly and embrace changes with a smile!
I have helped dozens of women create their first online business while living abroad. What did they have in common?
They were determined to design their own freedom lifestyle and live on their own term, just like I did. Although it may seem difficult at first, running an online business doesn't have to be complicated. I promise!
Believe me, I have been in 
your 

shoes many times.
I moved over 30 times in 5 countries in the past 22 years. So I had to find a way to create
a job that would follow me around the world.
Overwhelmed by the number of tools available to support your online business?
Do you wish there could be a shortcut to find out which one you REALLY need?
Get my Free Global Entrepreneur's Toolkit, where I listed the 30+ Tools that I use daily to run my online business anywhere in the world.
Complete the form below to get the "Global Entrepreneur's Toolkit" sent straight to your inbox.
Guest Post - Remote Work Summit  What's the first thing that comes to your mind when you think about the concept of working remotely. A person sitting in their sofa working whenever he/she feels like? Or a freelancer working on a part-time basis? Well, let me...
Get New Clients
With Sabine, I got the help I needed to understand my strengths to make the full use of the Internet to get more fitness clients. (She also created my gorgeous website!)
Our weekly meetings were my favorite part of her coaching program.  I love exploring new areas of personal development and I needed Sabine's support to grow even further. I couldn't have done it alone. On top of all this, we really connected as we both have been living and working abroad for many years.

Céline, Fitness + Health Coach
CelineFH.com
Focus and Direction
I attended Sabine's workshop with the intention of mulching an image of my new brand. What came out had nothing to do with my brand and everything to do with me. It wasn't my business that needed a makeover.
6 months later, I have accomplished nearly every item on the list. As for the focus of my brand, when the soil is rich, things grow without much meddling.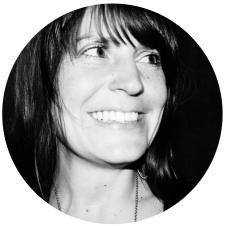 Stephanie Cariker - Voice-shaper for Changemakers
Clarity, Focus and Strategies
I worked with Sabine as I wanted to get more clients for my rental property business. We worked on my branding and she created my new website. As a result, we are now getting bookings all year round and we're fully booked for each holiday session.
Sabine was easy to work with and really helped me understand the basics of online marketing so that I can concentrate on my property instead of being online all day long. I truly recommend her.

Wanda, Rental Business - Rosario Room
Finally Launching My New Program
I felt lost and didn't know how to get started with my membership program. I have had the idea in my head for years and it took me 3 short months working with Sabine to finally get it all online. Sabine was able to deal with my overwhelm and was very understanding of my ideas, needs and desires. I have now a beautiful and functioning membership site.
Renee Lederman
CoreBound.net
Let's get you unstuck!
Marketing shouldn't take you away from the main purpose of your business.
Let's turn your visitors into clients (so that you concentrate on your business instead of trying to learn how to do online marketing).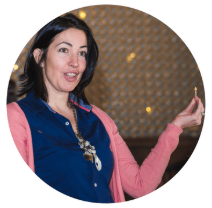 "You can build a successful career, regardless of your field of endeavor, by the dozens of little things you do on and off the job." - Zig Ziglar