Hey, I'm Sabine
  
Business strategist and mentor, NLP certified, mum of 2, wine lover, world explorer since 1997 and currently living in Argentina.
Having lived and worked in 5 different countries in recent years made me a very curious and creative explorer.
My mission is to inspire and help women passionate about living abroad build successful businesses based on their expertise and passion and live their best lives.
You're in the right place
You're in the right place if you want to create or grow your online business with confidence while enjoying life abroad.
You've probably already figured out the whole "living abroad" thing. Moving abroad was certainly one of the best decisions of your life but now, what's next???
Work-wise you daydream of creating something that feels natural to you, something that matches your personality – in short an online business that you'll love and will follow anywhere in the world and much more.
I bet you can relate to my 2 favourite quotes –
"Everything is figureoutable" Marie Forleo
and
"If you can imagine it, you can make it real".
At this point you're probably asking yourself: 'Great Sabine! but how do I get started?'
Keep reading, I can help!
Feeling stuck isn't fun. Let's look at the possibilities!
Having lived and worked in France, in the UK, in Germany, in Spain and now in Argentina, I know how overwhelming it is to search for a job abroad.
Over the past 22 years, I've had many different jobs and many times I had to adapt and make compromises. Until, one day I decided that if the dream marketing job I was looking for didn't exist in my current location, I would create it.
Since then, I've helped dozens of women create their first online business while living abroad. What did they have in common?
They were determined to design their own freedom lifestyle and live on their own term, just like I did. Although it may seem difficult at first, running an online business doesn't have to be complicated. I promise!
Tired of looking for a new job every time you move?
Believe me, I have been in your shoes many times.
I moved over 30 times in 5 countries in the past 22 years.
 
So I had to find a way to create a job that would follow me around the world.
Overwhelmed by the number of tools available to support your online business?
Do you wish there could be a shortcut to find out which one you REALLY need?
Get my Free Global Entrepreneur's Toolkit, where I listed the 30+ Tools that I use daily to run my online business anywhere in the world.
Complete the form below to get the "Global Entrepreneur's Toolkit" sent straight to your inbox.
Let's get you unstuck!
Marketing shouldn't take you away from the main purpose of your business.
Let's turn your visitors into clients (so that you concentrate on your business instead of trying to learn how to do online marketing).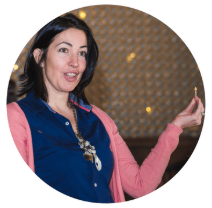 "You can build a successful career, regardless of your field of endeavor, by the dozens of little things you do on and off the job." - Zig Ziglar