Live and Work Anywhere in the World
Marketing Strategies for Passionate Entrepreneurs Living Abroad
Imagine if you could set up an online business that would follow you anywhere.
Hi, I am Sabine and I am here to guide you on your adventure to more freedom.
I am on a mission to empower professional women around the globe to live and work anywhere.
Get your Free Global Entrepreneur's Toolkit
Overwhelmed by the number of online tools available?
Do you wish there could be a shortcut to find out which one you REALLY need?
That's why I listed the 30+ Tools that I use daily to run my online business anywhere in the world.
Complete the form below to get the "Global Entrepreneur's Toolkit" sent straight to your inbox.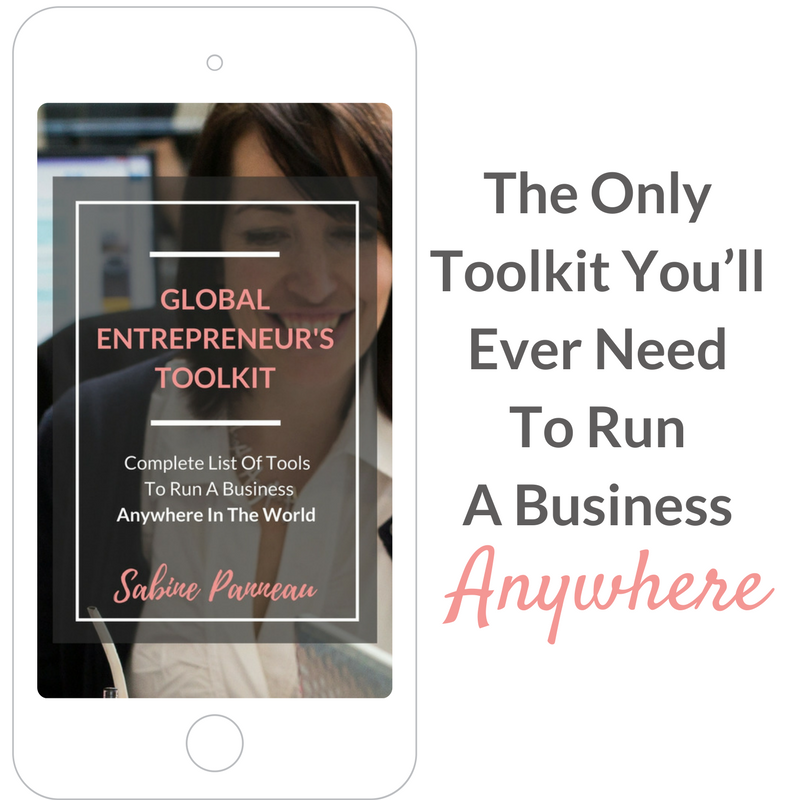 We've all been there!
You're spending countless nights going through job sites, looking for remote jobs and learning about blogging.
It is exhausting and frustrating while still working a 9-to-5 job!
Seems Impossible!
You know you need to figure out this whole online business thing. The amount of information available is overwhelming and actually, it's fueling your procrastination.
Being stuck isn't fun. Let's get you unstuck!
Having lived and worked in marketing in France, in the UK, in Germany, in Spain and now in Argentina, I have been in your shoes. Over the past 20 years, I learned to adapt quickly and embrace changes with a smile! I have created a dozen of websites for women around the world who were determined to design their own freedom lifestyle and live on their own term, just like I did. Although it may seem difficult at first, running an online business doesn't have to be complicated. I promise!
I have been in 
your 

shoes
Start Today and Create Your Own Blog in 7 Easy Steps You don't have to be a tech expert to create a blog and if you follow these 7 easy steps, you will have your own website in no time. A website is one of the essentials of your Digital Nomad Adventure.  So I am going...
Today let me introduce you to a fellow French entrepreneur. Elodie lives in Bangkok, Thailand and is very lucky as she constantly travels around Asia to discover new destinations for her company.  I invite you to read her interview and know more about her exciting...
Hi, I am Sabine, I help professional women create an authentic online business that follows them and allows them to live and work anywhere. And, this is the first Facebook Live of my 100 tips in 100 days! This video series will cover many aspects of running an online...
Updated - 29/01/2018 Knowing your ideal client is probably one of the most important steps in setting up and running a business (whether you sell products or offer services!). Similiar to knowing your "why", defining your perfect client is vital. Don't worry about...
Sign up for my exclusive emails and learn how to create a freedom lifestyle one step at a time!
Let's get you unstuck!
Marketing shouldn't take you away from the main purpose of your business.
Let's turn your visitors into clients (so that you concentrate on your business instead of trying to learn how to do online marketing).
Increasing your traffic and attracting your ideal clients isn't difficult. I promise!
"You can build a successful career, regardless of your field of endeavor, by the dozens of little things you do on and off the job." - Zig Ziglar