If you have a Vision
 Let's turn it into reality now
You're so ready to start your coaching business.
You're sure it will give you the freedom you've been seeking for a while now.
Your expertise and skills are very valuable to others. 
The world needs more people like you to step into your zone of genius.
Your story will change lives.
You're confident you have the passion and drive to build an online coaching business.
But you're feeling overwhelmed and lost at the moment
So many tools to choose from 🤯
So many platforms to be active on 🤯
So many experts to listen to 🤯
Are you ready to get the support you need to launch (or grow) your coaching business?
Business Consultation
60 min Clarity Call
You pick the subject of our call:

Create irresistible courses, webinars and coaching programs – Tapping into the emotions of your dream client.

or

Get honest feedback on the content of your website front page, your about page and landing page for your main offer and what to write instead.

or

Start building your list today!  Get clarity on the best platform to use, map out your first lead magnet and get swipes for your welcome email.

You'll get:

A 60 min laser-focused call + a 20 min follow-up a week later
Plan, Launch and Grow
5 Weeks to Get Visible
Build your brand (being YOU!) and learn to love your coaching business again.

Implement my Plan, Launch and Grow Strategy – 5 weeks of mentoring during which you'll get my guidance and feedback on the following areas:

Week 1 – Plan – Understand what your clients want and get noticed by them

Week 2 – Package your brilliance with irresistible offers

Week 3 – Create a lead magnet and start growing your mailing list

Week  4 – Launch – Set up a simple and easy launch strategy that you can reuse time and time again
Week 5 – Grow – Get a routine that gets you soulmate clients
Every week  –  get honest feedback and support

4 private calls (60 min each) + implementation week with email access all week for further accountability and support
1:1 Mentoring (90 days)
Clarity in Business Program
Get a CEO Mindset, Focus and a Clear Business Strategy.

Imagine spending 3 months working one-to-one with a marketing strategist and business mentor and finally making progress in your business.

Includes 3 private calls (60min) and an implementation week each month + access to video training library

During each implementation week get 5-day email access to me for honest feedback and accountability
Here's what some of the coaches who've worked with me said
Launched Online and Signed More Clients as a Fitness Coach
With Sabine, I got the help I needed to understand my strengths to make the full use of the Internet to get more fitness clients. (She also created my gorgeous website!)
Our weekly meetings were my favorite part of her coaching program.  I love exploring new areas of personal development and I needed Sabine's support to grow even further. I couldn't have done it alone. On top of all this, we really connected as we both have been living and working abroad for many years.

Céline, Fitness + Health Coach
CelineFH.com
Thanks to Sabine's training I gained Focus and a new Direction for my Business
I attended Sabine's training with the intention of mulching an image of my new brand. What came out had nothing to do with my brand and everything to do with me. It wasn't my business that needed a makeover.
6 months later, I have accomplished nearly every item on the list. As for the focus of my brand, when the soil is rich, things grow without much meddling.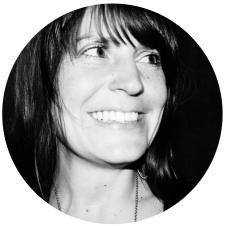 Stephanie Cariker - Voice-shaper for Changemakers
I gained Clarity, Focus and a Strategic Roadmap for my online business
I worked with Sabine as I wanted to get more clients for my online property business. We worked on my branding and she created my new website. As a result, we are now getting bookings all year round and we're fully booked for each holiday session.
Sabine was easy to work with and really helped me understand the basics of online marketing so that I can concentrate on my property instead of being online all day long. I truly recommend her.

Wanda, Rental Business - Rosario Room
Finally Launching My New Group Coaching Program
I felt lost and didn't know how to get started with my group membership program. I have had the idea in my head for years and it took me 3 short months working with Sabine to finally get it all online. Sabine was able to deal with my overwhelm and was very understanding of my ideas, needs and desires. I have now a beautiful and functioning membership site.
Renee Lederman
CoreBound.net
Let's get you unstuck!
Marketing shouldn't take you away from the main purpose of your coaching business.
Get better results from your email marketing efforts so that you can focus on your passion - transforming people's lives.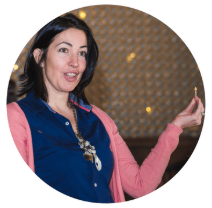 "You can build a successful career, regardless of your field of endeavor, by the dozens of little things you do on and off the job." - Zig Ziglar