If you have a Vision
Let's turn it into reality
You live abroad but are dreading the idea of settling back home.
You have worked with a couple of paying clients (as a freelancer or business owner) but now you need to figure out a way to consolidate this.
You don't want to work harder but better. It is a question of mindset and you know it.
You are an unstoppable, smart, educated person and your passion ("your Why") is what is driving you.
1:1 Clarity in Business Coaching (3 months) –
$4000 USD
You are passionate about your service-based business and know that you can make it grow.
You worked with some paying clients already but want to achieve much bigger goals.
You understand that having the right mindset is as important as using the best marketing techniques (If not more important) but you feel that you are not enough to get the results that others in your field are getting.
There is something missing and you are not sure what it is.

Let's work together and build a solid online business to support your goals.
We'll work together on the 4 following stages:
– Where are you now? (Are you clear on your purpose and true calling?)
– Online business basics and getting new clients
– Mindset and goals settings
– Scaling your business
It includes ONE weekly private session/call (60min), strategic video training (with invited experts) + accompanying workbook and private access to my mastermind group.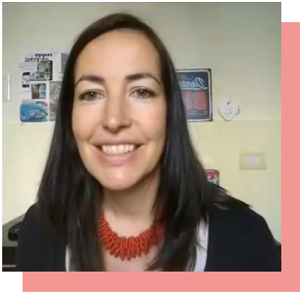 Are you ready to make an impact on your life and in your community?
Are you ready for a massive boost of visibility?
Have you decided that you're ready to invest and want to work with a Coach?
But you are not sure if you and I will be a good fit.
If your answer is yes to all this, let's book a free 30min consultation.
Let's work together and finally prove it to yourself and everyone around that YOU can live and work anywhere in the world
Clarity, Focus and Strategies
Working with Sabine has helped me get clarity on my project, redefine my services and present a strong brand, not only I got a website that was getting me new bookings every month (for my rental property), I also learned to use tools and platforms (social media, email marketing and online branding) that allowed me to attract more visitors to my site 24/7. She provided me with great tips on SEO to get a better position of my website on Google and on creating content on a regular basis. I truly recommend her as she has been so dedicated and responsible with every goal we set out and which were met.

Wanda, Argentina
New Opportunities and Support
With Sabine, I got the help I needed to truly be me and gained confidence and motivation to run my own business. I am taking steps every day to work towards my vision. Our weekly meetings are my favourite part of her coaching program. Although I've had many years of experience in my field, I needed to hear Sabine's words and tips. Her mindset and her similar experience of living in a foreign country resonated with me.

Céline, Fitness Coach
Let's get you unstuck!
Marketing shouldn't take you away from the main purpose of your business.
Let's turn your visitors into clients (so that you concentrate on your business instead of trying to learn how to do online marketing).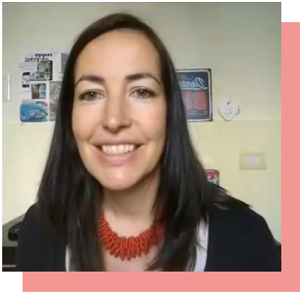 "You can build a successful career, regardless of your field of endeavor, by the dozens of little things you do on and off the job." - Zig Ziglar