Although born and bred in France, I haven't lived in my own country for the last decade. You could say that I am serial expat or a professional nomad but I feel at ease anywhere in the world.
Early signs
I knew from a very young age that I would not become the kind of person who lives all their life in the same place. I was barely 20 when I moved to London, little did I know that it would determine my future!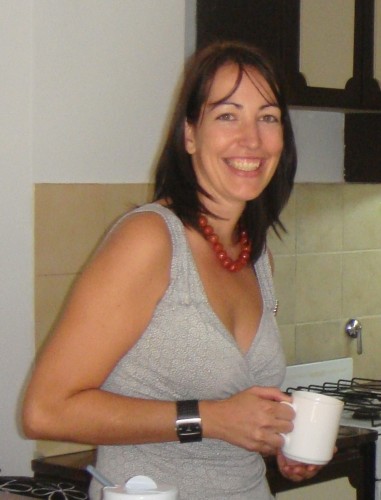 After a couple of years in London, I had an opportunity to go and live in Germany so I jumped on the occasion. After 6 months in Berlin and an amazing experience, I returned to France to further my studies and spent the following 18 months in Bordeaux, South of France.  In September 2001, I joined the University of Greenwich in London and completed a degree in Business Administration, specializing in Marketing.
After graduating, I started my professional career in Marketing and Fundraising in London. Over the following years, I worked in various Fundraising and Development departments within the not-for-profit sector. But after nearly 10 years in the UK, I decided it was time to discover some new horizons and headed South.
I was ready to learn a new language and live a life in the sun.
Although I had never studied Spanish, I decided to move to Valencia in Spain. I was new to the city but I settled in very quickly and met some amazing people along the way. As a third time beginner, I realised that things had gotten much easier. I had lost my first-timers inhibitions regarding speaking and learning a foreign language and I even enjoyed navigating though the Spanish administrative system. I was able to face these new challenges with confidence. After a couple of years in Spain and crisis round the corner, my partner and I decided to leave Spain and go to his native country, Argentina.
I am light and fast packer!
As always, I am one suitcase away from my next location… so we moved to Rosario in Argentina. Very quickly I felt at ease in Argentina, a country with great people, breathtaking scenery and a difficult history which makes the Argentines somewhat more resilient to crisis and with a strong entrepreneurial spirit. I started working as Business Development Manager for a translation company very soon after arriving there but I felt like I was missing something in my professional life and I was not ready to settle in for the 9-5  routine in Argentina, actually it was 9-6 and only 10 days of holidays per year!
What was the point of going so far to end up doing what I didn't want to do in my own country?
So I cut down my hours and I started to do some online research (my fav pastime) on what other activities could I do to complement my time.
As they say, if the job you are looking for doesn't exist, just invent it!  And this is what I did!
So about 10 months after arriving in Argentina, I decided to use my skills and share my experience to help others on their journey as expatriates. First I created a website on tourism in Rosario, Rosario Connection and another one on Sports Management and Football for my boyfriend's activity, Torneos Rosario and then this present website Anywhere in the World on expatriation and how to set up your own online business – sabinefep.com.
My why
I had been willing to set up my own enterprise for many years, as every change of country meant learning the language in order to find a local job and it can be very time- and money- consuming.  It has been a long journey to get where I am today, a lot of trails and errors, a lot of reading and researching, prospecting and engaging with people and I want to share my tips and secrets with you!
I have met and worked with some incredible people (from many many nationalities!!!) in the past 15 years and they taught me a lot about marketing, communication, researching and leadership.
I am also an eternal student who absolutely loves attending classes, conferences, learning about new projects and movements focusing on environmental, artistic, political or social issues. Over the years, I became very marketing savyy and spent a lot of time online and offline keeping up with the latest marketing techniques, watching the arrival of all these new media and applying them to my every day life (personal and professional).
When it comes to researching on a new country/city, getting a grip with a new language or culture, looking for a job or setting up a blog, I know exactly what you are going through, I have been in your shoes many times, believe me!
My aim is to give you the tools, a step by step guide to help you on your journey as an expat, to make your life easier while abroad by setting up your own business and become successful in your many endeavours, whether you are ready to start a new business or following your partner on their expatriation.
 To your success Anywhere in the World!
For more information, get in touch via the contact page or send me an email.