Meet Diana, American Entrepreneur, in Colombia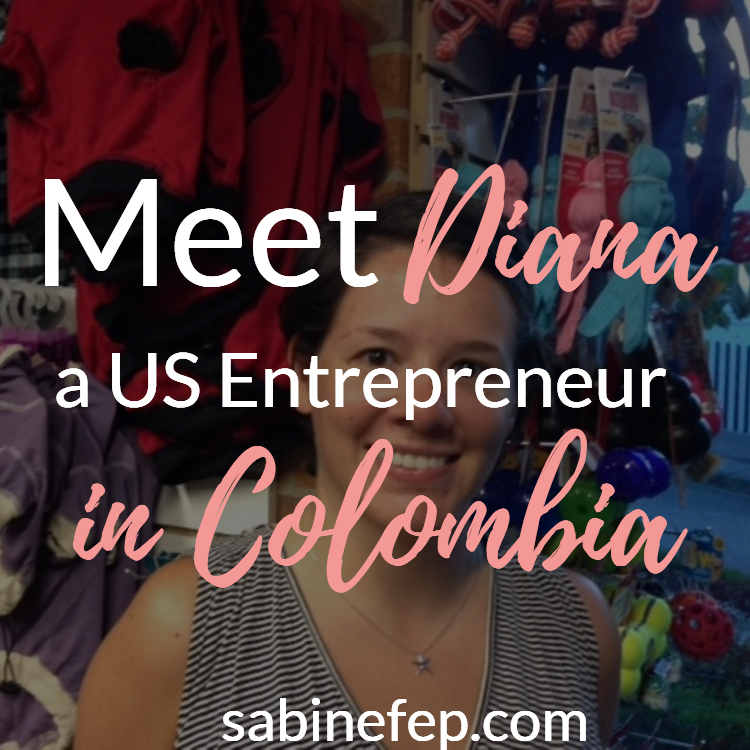 Diana got in touch with me via the InterNations website and what stroke me from her first contact was her determination!
Diana and her husband, Juan Camillo, are certainly not newbies when it comes to living overseas but no matter how many times you've lived abroad it is always a new adventure and there is always something new to learn! Let's hear from Diana and find out what made them move to Colombia and start their own pet business.
Tell us a little bit about you and what made you move to Colombia?
We knew we wanted to move here after visiting Juan's parents here in April. It was so beautiful, clean, and much better quality of life than what we had living in our tiny apartment in Brooklyn. Juan came in August and started looking for a "regular job" and looking for what was missing in the market to create our own business. When he saw that the pet products and food were very limited we decided that was the market we wanted to go into. So we decided to abandon the "regular job" idea and start our own business.
What were your first impressions – was it much of a culture shock?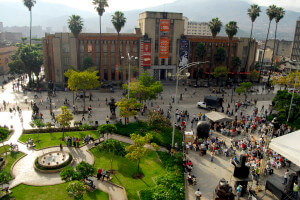 Yes! I was surprised to learn, even though we know the language a lot of the ways things work here are different from what we are accustomed to. Juan and I are used to working 9-6 without many breaks. Here people have a two-hour lunch break to go home and have lunch with their families. We love this! Also, the month-long Dec./Jan. holidays are not to be ignored either.
Tell us 3 things you miss about New York:
Our siblings, not having a car, and the food.
My 2 siblings and Juan's sister lived in Brooklyn as well and I think that was the worst part for me. It was so nice being so close to them and getting together to laugh. Also, I am currently learning to drive. Kinda. I got my license when I lived in Brazil, but in the last 13 years I've racked up around 2 hours behind the wheel. So now, I'm actually putting in some time to learn so I can get around on my own.
And finally, the food. Oh, the food. It is delicious here as well, but I really loved having every option right on my doorstep. Here we have to go a little further, in a car no less, to go out to eat, which actually makes me not want to go out as much.
Is this your first expatriation? If no, where else did you go? What do you enjoy about expat life?
We are actually both lifelong expats. My husband was born in Colombia and left when his father got a job at the Pan American Health Organization at the age of four. I was born in Costa Rica and moved to Guatemala right after turning one because my father was hired by the World Bank and transferred to Guatemala City. Like most UN and military children, we both lived in a lot of places. Just to make this quick here is a summary of the places we have lived: Canada, US, Mexico, Guatemala, Argentina, Venezuela, Ecuador and we met in high school in Brazil.
The overseas life is the only one we know. Although Juan is originally from Cali, Colombia, he has also had to learn about the customs and the culture here. Similarly, every country in Latin America is different, and moving here has been an exciting and different experience for us. We both really enjoy the learning aspect that comes from being a new to the city. We do, however, both hope that we can stay here and make our business work permanently and make this our last overseas experience.
You created your own gourmet pet store and online store "Cuatro Patas" – how did that come about?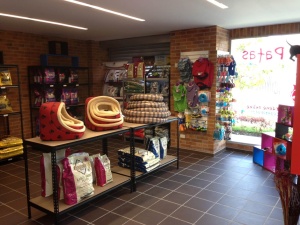 With the new free trade agreement, we learned that we could bring high quality goods from around the world at a much lower cost than before. As I mentioned before Juan and I decided to start the business in August. We went to a pet goods conference the following month and spoke to a lot of vendors, who actually did not have contacts in Colombia, and we decided we would import some high quality goods ourselves and start both the online and physical stores. We want to give people an alternative to the regular shopping experience so that is why we decided to open an online store as well.
What advice would you give to anyone willing to set up his or her own business overseas?
Just go for it! We had good jobs at the United Nations and at Non-profit in New York. We could have stayed and lived like that the rest of our lives but we would have always wondered what if. If you have an idea, give it a try. The worst thing that could happen is we would have to get "regular jobs," which we haven't had to get yet!
Another tip is "try everything." Try new software and tools to help you succeed, there are apps for virtually everything. You can use investment tracking to manage finances, or use an app to place orders for supplies. We keep changing our minds on how and what our end goal is. The faster you adapt to the changes you want to have the better off you will be in your business. We went from primarily focusing on importing goods to selling goods that were already here within one month.
Also keep in mind that things do not work the same way they do in every country. We noticed that in Colombia the holiday season is much longer than it is in the United States. Therefore, a lot of the paperwork we needed to be processed, the signs we needed, and the furniture we wanted to be constructed for the store couldn't be done during the summer. Keep the dates in mind when you are thinking of moving. (If you are moving to Colombia it is probably best to come in September, October, November try to avoid April, August, December and January)
—-
Thank you very much Diana for sharing your unique experience, I wish you all the best with your businesses and I am sure that a lot of readers will be inspired by your story and hopefully will turn their dreams into reality this year. As Diana said "Just go for It!".
Want to read more Global Entrepreneur Success Stories? Make sure to check out my other Interviews here.
Get your Free Global Entrepreneur's Toolkit
Overwhelmed by the number of online tools available?
Do you wish there could be a shortcut to find out which one you REALLY need?
That's why I listed the 30+ Tools that I use daily to run my online business anywhere in the world.
Complete the form below to get the "Global Entrepreneur's Toolkit" sent straight to your inbox.