"Clarity in Business" Mentoring Program
You are passionate about your coaching business and know that you can make it grow. You've worked with some great clients already (some free and maybe some paying) but want to achieve much bigger goals. You feel that there's something missing in your approach to getting clients and creating your signature programme but you're not sure what it is. Let's work together,  bring clarity in your business  strategy and get you on the path to sign more clients.
This is for you if:
– You've worked with a couple of paying clients already but still need to figure out a way to consolidate this
– You don't want to work harder but better
– You know you're unstoppable and a smart and talented coach.
– Your passion for coaching ("your big Why") is what is driving you.
1:1 "Clarity in Business" Mentoring (3 months) 
 $1600 USD
You understand that having the right mindset is as important as using the best marketing techniques (If not more important) but you feel that you are not enough to get the results that others in your field are getting.
We'll work together on the 3 areas below:
My framework for my 'Clarity in Business' programme is :
CEO Mindset + Business Strategy + High Performance
Imagine spending 3 months working one-to-one with a marketing strategist and business mentor and finally making progress in your coaching business.
Setting intentions and setting up your mindset for success
Business strategy – Marketing funnels and automation to simplify your coaching business
Habits & Productivity
Each month, you'll get  3 private calls (60min) + an implementation week with feedback and access to my Video Training
Email access for further support and accountability.
Go from confused to booked out with a waiting list of people keen to hire you as their coach.
Are you ready to take your online business to the next level?
Then book a free 30-min consultation with me so that we can see if we are a good fit for the next big stage of your business.
Here's what some of my clients said
I absolutely recommend working with Sabine.
Sabine and I have been business accountability buddies for two years, speaking every fortnight about business, targets, confidence and more. We have helped each other in different ways, using our own business areas as a support mechanism for the other. It has been and continues to be a powerful and important business and life relationship. Sabine is now creating a shiny new website for me and I cannot wait to see the finished result!

Laura Cruise
The Dream Life Transition Mentor - UK
lauracruise.com

Sabine always brought tremendous technical and developmental insight
Sabine was extremely knowledgeable and helpful when it came to everything fundraising and development-related. She always works with a positive attitude and is eager to help if she can. It is super easy to work with Sabine and she always recommends the best course of action to take! Thank you for all your help and work Sabine. It was truly a pleasure working with you.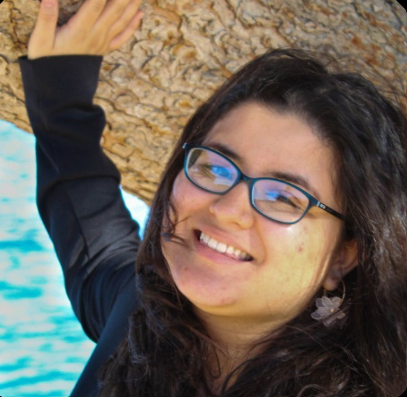 Joleen Gomez
Executive Assistant, New Roots Institute - US

Sabine helped me to ensure that my marketing always puts the customer at the heart of everything
Sabine is excellent at really getting into the detail of who your client is and then crafting copy and holding you to account so that all your messaging speaks to them.
She's a great problem-solver and creative thinker and has helped to ensure that my marketing always puts the customer at the heart of everything.

Lucy Gower
Innovation Specialist and Leadership Coach - UK
Launched Online and Signed More Clients as a Fitness Coach
With Sabine, I got the help I needed to understand my strengths to make the full use of the Internet to get more fitness clients. (She also created my gorgeous website!)
Our weekly meetings were my favorite part of her coaching program.  I love exploring new areas of personal development and I needed Sabine's support to grow even further. I couldn't have done it alone. On top of all this, we really connected as we both have been living and working abroad for many years.

Céline, Fitness + Health Coach
CelineFH.com
Thanks to Sabine's training I gained Focus and a new Direction for my Business
I attended Sabine's training with the intention of mulching an image of my new brand. What came out had nothing to do with my brand and everything to do with me. It wasn't my business that needed a makeover.
6 months later, I have accomplished nearly every item on the list. As for the focus of my brand, when the soil is rich, things grow without much meddling.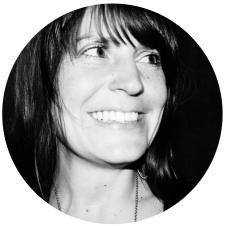 Stephanie Cariker - Voice-shaper for Changemakers
I gained Clarity, Focus and a Strategic Roadmap for my online business
I worked with Sabine as I wanted to get more clients for my online property business. We worked on my branding and she created my new website. As a result, we are now getting bookings all year round and we're fully booked for each holiday session.
Sabine was easy to work with and really helped me understand the basics of online marketing so that I can concentrate on my property instead of being online all day long. I truly recommend her.

Wanda, Rental Business - Rosario Room
Finally Launching My New Group Coaching Program
I felt lost and didn't know how to get started with my group membership program. I have had the idea in my head for years and it took me 3 short months working with Sabine to finally get it all online. Sabine was able to deal with my overwhelm and was very understanding of my ideas, needs and desires. I have now a beautiful and functioning membership site.
Renee Lederman
CoreBound.net
Let's get you unstuck!
Learning and implementing marketing techniques shouldn't take your focus away from reaching your ambitious goals.
Get better results from your marketing efforts so that you can focus on your passion - transforming people's lives.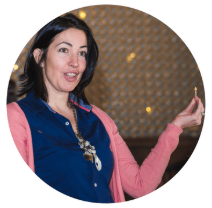 "Be the change you wish to see in the world." - Mahatma Gandhi