4 smart ways to secure your business
 All online businesses are at risk of cybersecurity and other threats. There is a common misconception that small online businesses might be too small for a target. Unfortunately, this is not the case. 
Think about marketing data, records, cash, legal documents, and even your employees. Do you think you're doing your best to offer your business robust protection? 
Here are four things you can do to secure your online business, no matter the size of your business and the area your business operates in.
Use strong passwords
Hackers use several methods to compromise systems' security. A weak password is one of the methods used to launch attacks. If you're using a short password associated with something easy like date of birth or your city, you risk being hacked. 
Fortunately, you can decrease the risk by making your password more robust and unique. Use complex passwords but ensure it's something you can remember. Mix upper and lower case letters and combine them with numbers.
Another recommendation around passwords is to use the two-factor authentication system. Often you'll be asked to use it when login in to various platforms. Make sure to use them to secure your account. You cannot afford to lose client information or expose vital information to hackers. 
Consider a virtual mailbox 
Operating an online business with a virtual office (often in your house) has many benefits. You tend to choose your working hours, and there is no commuting hassle. But when it comes to receiving physical mails or adding your physical address when setting up an account with email marketing providers, you may not want to expose your home address to the whole wide world. 
You wouldn't want strangers or any customers showing up at your home. Or depending on the kind of professional activities you run, it may appear unprofessional to have a residential address as the 'headquarters' of your online business. Separating your home address from your business address would provide extra security for your business. 
There are many ways to do so. Ensure you choose a reliable virtual mailbox service provider for credibility and reliability. You may visit a website like https://physicaladdress.com/  to learn more about virtual mailing and how it can give you extra security for your business.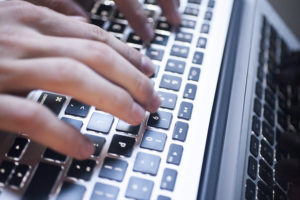 Use https for your site
Creating a business website is the bare minimum for any entrepreneur. However, you'll want to build a secure website for two reasons – 1 – a secured website shows your potential clients that you're serious about your business and secondly Google search engines prefer secured websites over non secured ones.
To do so, you'll want to use an SSL connection for your website and enforce the use of a strong password for your customers. To know if your site is already using an SSL connection, check if your URL starts with [https:// ] the s shows that it is secure.
Customers give you their personal information assuming your business has done everything possible to protect them.
Install a security plugin on WordPress
Your website will be potentially exposed 24/7 to hackers trying to find a weak website to extract information or use your server to build complex scams.
There are various ways to reinforce the security of your website and my go-to security plugin on all my websites is always Wordfence. It's a free plugin that will give you a lot of security features to protect your site. It'll tell you whenever you have a WordPress theme or a plugin that needs updating.  You'll be able to restrict the access of your back office to ensure hackers don't prey on your site. 
A trusted hosting provider will also be the guarantee of a secured website. My recommendation is always Dreamhost – I've been with them for years and can truly recommend them.
The Bottom Line 
These are some strategies to protect your online business. You can consider other tips like cloud computing, securing business insurance, among other things. If you've been neglecting your business security, start thinking long-term. and take some (if not all) of the actions mentioned above.
Need help to navigate this complex online world? Check out my 60-min clarity call offer for $99 on this page  to go over this with you and together create an easy-to-follow marketing roadmap to grow your online business.
Want to grow your mailing list faster (even as a newbie).
Add these 3 critical components to your freebie to turn your followers into serious subscribers.
↠ so that you gradually grow a list of dream clients willing to hear from you and ready to buy
↠ so that you don't waste your efforts and money talking to an uninterested audience or freebie seekers
Download now my free PDF guide and learn:
– The most important exercise to attract hundreds of new subscribers every month.
– How to connect your lead magnet to the rest of your offering
– The one thing that will make it 10x more effective once people get access to your freebie.
Simply enter your details below: