This is a guest post from Phil Byrne, a fellow location independent who has been working remotely on his UK web-design business from 6 different countries for the last 2 years. I have been following Phil on Google+ for a little while and recently he published his first ebook on Kindle. I thought it would very interesting to hear about his experience of publishing an ebook via Amazon Kindle Store and he kindly accepted to share with us his 6 steps to get published and sell more ebooks on Kindle.
Create eBooks for Amazon Kindle & Build A Location Independent Publishing Empire!
Publishing an ebook has never been easier. If you have written your own ebook and you want to start selling it, the first thing that you should do is upload it to the Amazon Kindle store. Amazon makes publishing an ebook something that anyone can do. However, there are still a few things you need to know to increase your chances of selling more copies of your ebook.
 Creating the eBook
Once you have written the content for your ebook, the first thing to do is download the free guide from Amazon, which you will find here.
The great thing about publishing an ebook on Kindle is that you probably already have all of the software that you need. While many people will try to tell you that you need to buy their software to create your ebook, you don't actually need anything other than Microsoft Word.
Simply format your book in Word, and then use the 'Table Of Contents' feature to create a list of your contents. This automatically inserts your table of contents in a Kindle-friendly list, making the whole process easy.
Next, create your cover. The cover is hugely important and it is well worth paying a professional designer to design one for you. It should be eye catching and should immediately inform potential customers what your ebook is about. The better the cover, the more it will help you to stand out from the crowd. (Have a look on fiverr.com or odesk.com for affordable ebook designs, Ed.)
Choosing a Title
Alongside the cover, the title is the other most important factor when you sell your ebook at the Amazon Kindle store. While you may already be aware of the fact that you need to create something catchy that stands out, you should not forget the importance of using keywords in your title.
Keywords will help you to get found by customers searching within the Kindle store. For example, for my ebook 'Head In The Clouds', I rank on page one for both 'remote working' and 'location independent', so when people are searching for these terms they are likely to come across my ebook.
Before you come up with your title, carry out some keyword research. The title of your ebook is the most important factor for achieving good Kindle ranking, so once you have found a few popular keywords on the topic of your book, try to work them into the title.
This might mean you need to create an extended title. For example, when I first launched my ebook its title was 'Head In The Clouds: The Location Independent Office'. I then noticed that many other ebooks had much longer titles than mine, so I extended it to 'Head In The Clouds: The Location Independent Office – How to take your business or job online and work remotely from wherever you please!'
Not only did I rank higher for 'remote working', but I've also sold more copies too. In addition, the longer title allows you to explain more about the ebook at a glance as well as offering more 'Kindle SEO' power.
Keyword Tags & Categories
After you have created a keyword-rich title, the most important factors to consider are your ebook keyword tags and categories. These will both affect your ranking, and as a result your ebook views. You can add up to seven keyword tags to your ebook so choose them carefully.
You can only place your ebook in two categories. Sometimes category placement isn't obvious, so try searching out other ebooks similar to your own and viewing what categories they have placed their ebooks within.
Once you start selling ebooks, you will rise up the rankings for your chosen categories. On the Kindle, people search out ebooks by either typing keywords or viewing categories, so spend some time ensuring that your ebook is in the most suitable category.
Pricing Your eBook
eBooks differ from paper books in that their pricing can, and should, always be changed. For best results, start off low. A low price on launch of your ebook helps you get some initial sales, and this in turn helps Amazon rank you higher for both your targeted keywords and categories.
Once you are ranking well, you can then increase the price of your ebook and enjoy higher commissions.
If you drop down the rankings for your keywords and categories, simply reduce your price again, or even consider a free promo period. This strategy of constantly altering prices to maximise rankings and revenue is called dynamic pricing, and it is key to achieving more visibility and sales in the Kindle store.
Promoting Your eBook
Don't just rely on Amazon to get sales of your ebook. Look for sites that target a similar market to your ebook and offer them a guest post. Offer free copies for a competition giveaway to help build interest. Provide interviews to other blogs and websites.
Find related websites in your niche by using Google Alerts to track your target keywords online. Once you find a suitable website, make contact with the owner, leave comments on their blog posts, and find out about the possibility of promoting your ebook in return for providing them with content.
Online advertising is another good option. Consider Google Adwords, Facebook advertising and even advertising on third-party related websites if the costs of doing so offer a good return on investment.
Get Your Kindle eBook in the Store
As you can see, getting an ebook in the Kindle store is simple. There really is not much to it, but your success will be determined by how well you format your ebook and how well you promote it. If you already have an ebook that you sell in PDF format, consider selling it on Kindle. Just follow the steps in this quick guide and you can get your ebook selling in the Kindle store in no time at all.
About The Author: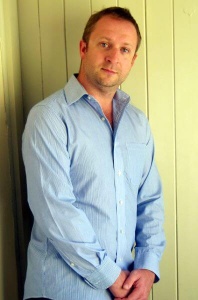 Phil Byrne is a web marketeer originally from the UK. He left his home country in 2010 and has now lived in six different countries to date. Thanks to the wonders of remote working, he's been able to do this whilst thoroughly maintaining, and even enhancing, his professional life. Phil authors a blog dedicated to helping everyone live and work abroad. His first Ebook entitled 'Head In The Clouds: The Location Independent Office' is available on Amazon Kindle via http://amzn.to/ToTYmv