As an Expat in South America, People often ask me how is life in Argentina and if it is easy to settle and find a job in Argentina. Often they are curious to find out if they could do it themselves. I have been living and working abroad since 1997 and I have to say that when I came to Rosario in 2010, I didn't know how long I would stay.
With the spring nearly gone and summer well on its way, I love this city even more so.
Today I went for a nice walk along the river in Rosario and I had brought my laptop with me to catch up on a couple of things. I am so passionate about my project on Expatriation and Location Independence that I decided to take advantage of this beautiful day, find a bar by the river and write a couple of blog posts. As you can see, there are worse places to work from.
So to go back to my first point, many people have the desire to go and live overseas but they don't always know how to make it a reality.
With the current world situation, more people are looking for a better life abroad or are willing to lead a location independent lifestyle, where they can travel the world and still earn a living by working remotely.
An expatriation is not an extended holiday and it usually involves some planning and researching otherwise you will need to work even harder in order to integrate into your new community and make the most of your new life abroad.
I have to say that the more experienced and open-minded you are about expatriate life, learning new languages, networking with people from all around the world, the easier it gets.
If you are interested in expatriation or are already living and working abroad, I would recommend you to check the rest of this website for more tips and advice on leading a location independent lifestyle anywhere in the world.
Please leave a comment if you have any questions or reach out to me on the contact page.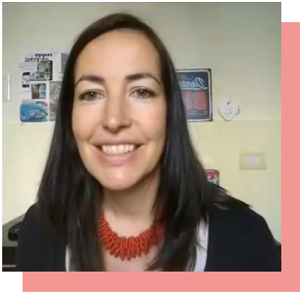 Tired Of Waiting For The Right Job Opportunity Abroad? I'll show you how to make the most of your time overseas and create your own dream job anywhere in the world using an easy-to-follow routine that requires your own web, the willingness to turn your passion into a business and a location independent mindset!
Overwhelmed by the number of online tools available?
Do you wish there could be a shortcut to find out which one you REALLY need?
That's why I listed the 30+ Tools that I use daily to run my online business anywhere in the world.
Complete the form below to get the "Global Entrepreneur's Toolkit" sent straight to your inbox.