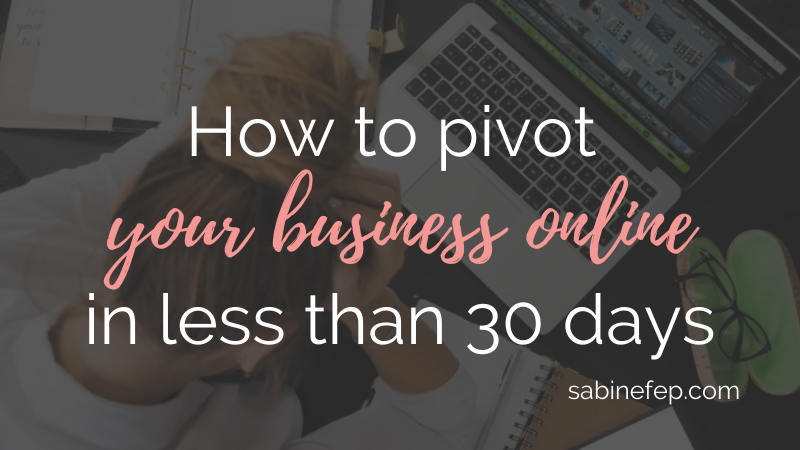 Becoming an online entrepreneur is not something that happens overnight. Those most likely to make it happen in the shortest amount of time and with greater success are those who are able to translate an existing brick-and-mortar business or face-to-face service to the online world. It's mainly because you've already done the hard work – you've already identified the solution you're offering to your clients, you know their needs, their expectations, their struggles, and most importantly the value you and your business are providing to them.

In the current state of the online business world, figuring out all these things will take time and will 'cost' you money. So if you want to do it quickly, pick something you're already selling, something you know inside-out, something you're passionate about and wants to keep doing, no matter what.

So let's look at 4 important areas of your business to pivot your business online in less than 30 days. It may seem like a big task but with the right approach, you can.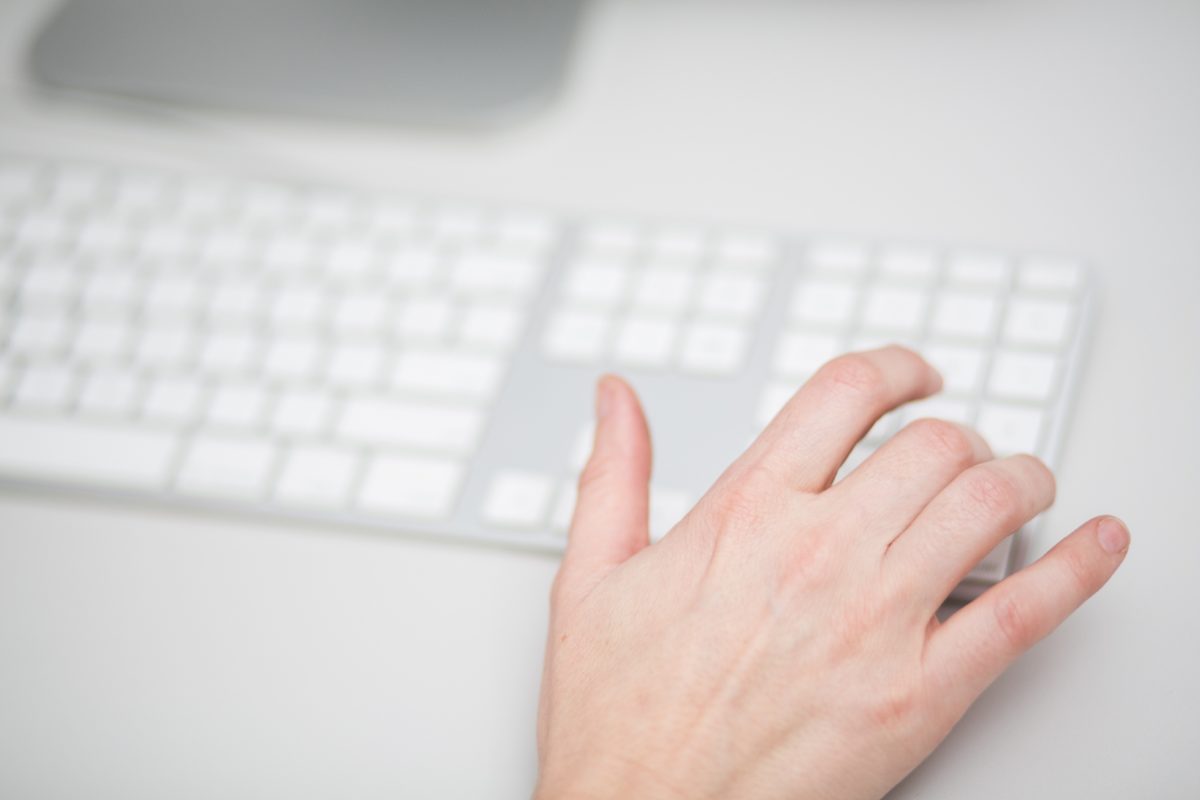 Week 1
The first week is about writing down what your business/services are all about.
Clients – Offering/package – Features and benefits – Price – Current logistics, etc..

Since you're pivoting, you already know who you're currently helping, the types of clients you're currently working with, the problems you're solving, how your approach is different from your competitor, etc… But it's likely that all this information is mainly in your head or maybe you've already worked on this earlier one in your business. 
This week, take some time to jot it down on a piece of paper or better an online doc and dig deeper in these areas. 
There will probably be some differences with your audience and their needs as you're focusing on an online audience but the hard work's been done. (Check out my ideal clients article to know how to dig deeper around the subject)
If you're looking at the logistics of it, nowadays there are thousands of platforms to help you deliver your services, invoice clients online or keep track of your stock. If you are pivoting to e-commerce, you can integrate a platform to your website and get up and running in less than 30 days, such as those provided by ewiz commerce or Shopify.

Create an SOP (standard operating procedure) – a detailed process document with all the steps it currently takes you to deliver your services and note how this is going to be different now that you're doing it 100% online.
Week 2 
Focus on how you're going to tell a better story.
People buy from people – What's your story about your service or products?
Sometimes, we need to make subtle changes to tell a better story online. You'll want to tell your story on all your social media accounts. You don't need to be everywhere but where you are, you'll need to commit to being visible, being engaging with your current audience and potential clients. 
To actually get people's attention, adding valuable content is vital. Post on a regular basis, multiple times a day if you're new on these platforms, and become an expert in your chosen platform(s). Once you start to put out content on a regular basis, you can adapt and start changing your focus with each different type of content and each platform.
For example, you can start a podcast or write guest articles on other people's blogs or even create easy-to-make videos.  Focus on what will help you reach more people and grow your position as an expert in your field or industry. If there's a format or platform that you really don't enjoy anymore, don't force yourself. There are so many places and ways to reach out to your potential clients.

It is also important to remember that while you start to tweak your content and tell your story, you keep focusing on your clients and ideal clients. Are you making it easy for them to reach out to you? Do you invite them to respond to your emails or leave a comment on social. Another way to engage with your audience and readers on your blog is to add a live chat system either via Facebook Messenger or companies like click4assistance. Content is king, but it is a total waste if you don't engage with your audience and start conversations wherever you are online.


Week 3 
The focus for this week is to keep the conversation happening but outside of social media platforms. We hear more and more 'horror'/ 'tragic stories of coaches and consultants who built their entire business on one social media platform to wake up one day and have their account blocked (for whatever reasons). Believe me, getting it sorted with social media support staff can take a long time and will cost you lost opportunities (ie. money) in the meantime.

So my advice is always to move the conversation to your own 'land'. And that's your website and your CRM (mailing list)!
And the best way to get them to your website and then onto your mailing list is to offer a freebie, something of interest for them for free in exchange for their email address. A key point here is that your freebie (or lead magnet) is extremely relevant to their current problem as well as extremely relevant to what you sell!

From there, you'll be able to engage with them directly and keep the conversation going. Share with them any new blogs you've written or new podcast. Invite them to be interviewed on your website, let them know when you're having guest experts interacting within your community, whether it's a live on YouTube, Instagram or Facebook or an interview for your podcast. Get them involve with the content you're working on.

Week 4
Having everything ready for your new clients is going to be the next step. 
As an online service provider, have you looked at your client onboarding journey? How will you send your online contracts? How are you going to take online payments? Have you decided how you're going to automate your communication if someone pays you in the evening or while you have a day off?

There are different ways to go about this and various platforms to choose from. One of most simple and cost-effective way could  to use your email marketing provider to create a check out page and take payment from there – ConvertKit, now allows you to do it.  You may wish to use more advanced platforms such as Dubsabo or even Kajabi or Podia.
There are so many different variables when it comes to picking the right platform and it can become overwhelming very quickly so make sure to list what you need and search online for comparative tables. But always remember that what works for others may not work for your particular situation so you'll need to do your own trial and error.
As we just saw, when it comes to pivoting your business online within 30 days, there is a lot to consider. But if you are starting from an existing business or product, 30 days is certainly enough time to put it all together.
Confused about where to start or wished you had an expert eye look at your online business? 
 Book me for a 60 min Clarity Call for only $99 – more details here.
Want to grow your mailing list faster (even as a newbie).
Add these 3 critical components to your freebie to turn your followers into serious subscribers.
↠ so that you gradually grow a list of dream clients willing to hear from you and ready to buy
↠ so that you don't waste your efforts and money talking to an uninterested audience or freebie seekers
Download now my free PDF guide and learn:
– The most important exercise to attract hundreds of new subscribers every month.
– How to connect your lead magnet to the rest of your offering
– The one thing that will make it 10x more effective once people get access to your freebie.
Simply enter your details below: