Meet Elodie a French Entrepreneur in Bangkok
Today let me introduce you to a fellow French entrepreneur. Elodie lives in Bangkok, Thailand and is very lucky as she constantly travels around Asia to discover new destinations for her company.  I invite you to read her interview and know more about her exciting projects.
Where are you from?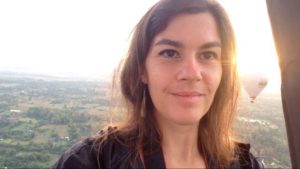 I come from France
Where are you currently located?
Bangkok, Thailand
Tell us a little bit about you and what made you start travelling in the first place?
I started traveling when I was 16 years old, I went to Germany during the summer as an au pair girl. I come from a small city close to the sea and always had the desire to explore the world beyond the horizon, learn languages, discover other cultures.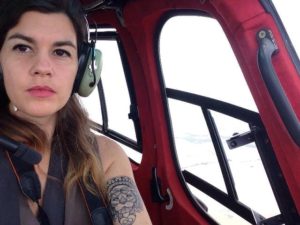 Tell us 3 things you love about your new lifestyle and what do you miss from your home country or your last destination.
I own a startup in the e-tourism industry. I love being a digital nomad, it gives me the freedom and flexibility of work and I get the chance to travel every month to a new destination in Asia to test experiences :). I used to live in Shanghai, China, and do miss the urban lifestyle from there. A mix of traditional culture and futuristic city.
Tell us about your current business/project – how did that come about?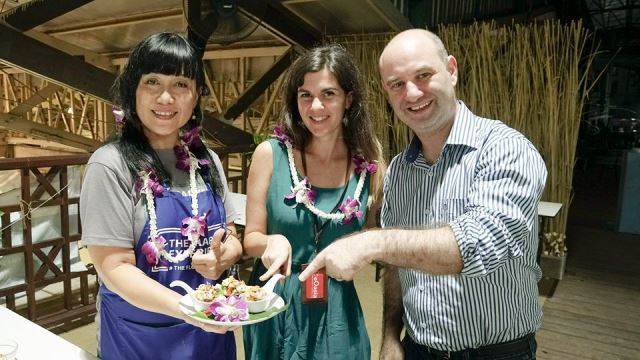 www.eoasia.com is a platform building Asia's most qualitative network of travel activities & experiences. At eOasia, we're all about helping travelers create the trip of a lifetime for their family and friends. We enable them to arrange their own "DIY holiday" and make their trip the most memorable by offering our selection of extraordinary experiences. Time is a precious commodity, so we help them to quickly and easily book to make the most of their vacation time, and save them the hassle of weighing choices. I've been living abroad for the last 17 years, and it became natural to move on to the travel industry. I also had the strong desire to become an entrepreneur, so when the opportunity came to me, I just went for it!
As a foreigner, was it easy to start your own business?
I am very active towards my community (French) and developed a strong business network. Having the right connections help a lot to start a business.
What advice would you give to anyone willing to set up their own business overseas?  
Connections.
1) Connecting with self-minded people, working in co-working spaces helps a lot for that. Being a "solopreneur" can be tough sometimes, so being surrounded by other entrepreneurs is very stimulating.
2) Connecting with different institutions, associations, groups from which you can learn from, share knowledge etc.
—–
Thank you Elodie for accepting to share your story and tell us more about your start-up.
If you have any questions regarding this interview or wish to be featured in future interviews, please visit the Global Entrepreneurs Success Stories and fill in the form located on that page.