Meet Jenni, a business coach from New Zealand living in the UK
Today's interview is a story of finding the place where you fit in, entrepreneurship of course and working as an online coach.  Let me introduce you to Jenni, a business coach and mentor from New Zealand living in the UK.
Jenni moved to the UK  20 years ago and has built her life and career there. She is a multi-passionate business coach for women in business. I met Jenni in a Facebook group and she agreed to be my guest for this new video series. Thank you very much, Jenni!
I invite you to watch Jenni's interview or listen to the audio version.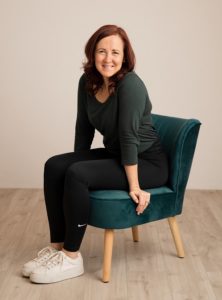 You can find out more about Jenni's online community for women solopreneurs – The Biz Hookup on Facebook and also on Instagram @jenschanschieff
Her website jennischanschieff.com is the place where she helps women entrepreneurs feel proud as heck of their business and deliver a five-star experience for their clients every single time.
Thank you, Jenni, for sharing your story.
I wish you all the best with your coaching business and I am sure that a lot of readers will be inspired by your story. 
——
Want to read more online business success stories? Make sure to check out the other interviews here. 
Want to grow your mailing list faster (even as a newbie).
Add these 3 critical components to your freebie to turn your followers into serious subscribers.
↠ so that you gradually grow a list of dream clients willing to hear from you and ready to buy
↠ so that you don't waste your efforts and money talking to an uninterested audience or freebie seekers
Download now my free PDF guide and learn:
– The most important exercise to attract hundreds of new subscribers every month.
– How to connect your lead magnet to the rest of your offering
– The one thing that will make it 10x more effective once people get access to your freebie.
Simply enter your details below: