Meet Kate, a Relocation Coach in Adelaide, Australia
Today let me introduce you to Kate Reynolds, a UK citizen who has already lived in various places around the world and now resides in Adelaide in Australia.
Where are you from?
Hull (Yorkshire)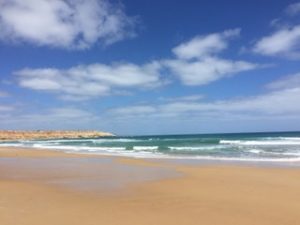 Where are you currently located?
Adelaide (Australia)
Tell us a little bit about you and what made you start travelling in the first place?

I am currently living in Adelaide, Australia, I made the move to Australia 2 years ago with my husband. This was not my first International move, prior to living in oz, I was living in Qatar for 5 years. I started working in the Travel and Tourism industry at 18 (now nearly 34!) My love for travel grew when I started flying as Cabin Crew.
Tell us 3 things you love about your new lifestyle and what do you miss from your home country.

I love the South Australia sunny weather, the local people, and the food here!
I miss my friends and family back in the UK terribly but I love the friends I have met in OZ.
Tell us about your current business – how did that come about?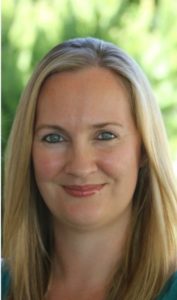 I am a Relocation Coach and I help individuals plan their move and settle into a brand new location (domestic or worldwide move). I trained as a coach to help others whose shoes I had been in many times. I offer that much-needed encouragement, impartial support and accountability when it is needed the most. I love helping clients with the emotional challenges that relocating presents, such as the homesickness, the culture shock, making new friends, and building new routines, plus many more. For more information, please see my website www.katereynolds.com and I would love your support over on my FB Biz Page www.facebook.com/katereynoldscoaching
Was it easy to start your own business?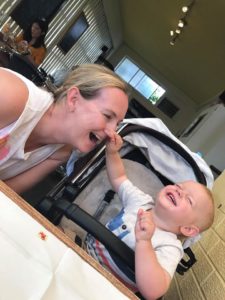 Oh, it has been full of challenges. I found out I was pregnant 2 weeks after arriving in Australia. I was married to my husband but shall we say it happened quicker than expected. I run my business, away from my family, with a toddler! I do love a challenge and I love that I can make a difference in other people's lives!
What advice would you give to anyone willing to set up their own business overseas?
Market Research, Market Research, and more Market Research. I truly feel you have to take a good few solid months researching your market, your niche etc. It is also important to remember why you are starting your business as it can be a lonely, challenging journey at times. Building a support network around you when you are growing your business is crucial.
——-
Thank you very much Kate for your time with this interview. For anyone reading this and thinking about relocating to another country, make sure to visit Kate's website and maybe take advantage of her FREE 30 Minute Discovery Call.
Want to read more Global Entrepreneur Success Stories? Make sure to check out more Global Entrepreneurs Interviews here.
Overwhelmed by the number of online tools available?
Do you wish there could be a shortcut to find out which one you REALLY need?
That's why I listed the 30+ Tools that I use daily to run my online business anywhere in the world.
Complete the form below to get the "Global Entrepreneur's Toolkit" sent straight to your inbox.