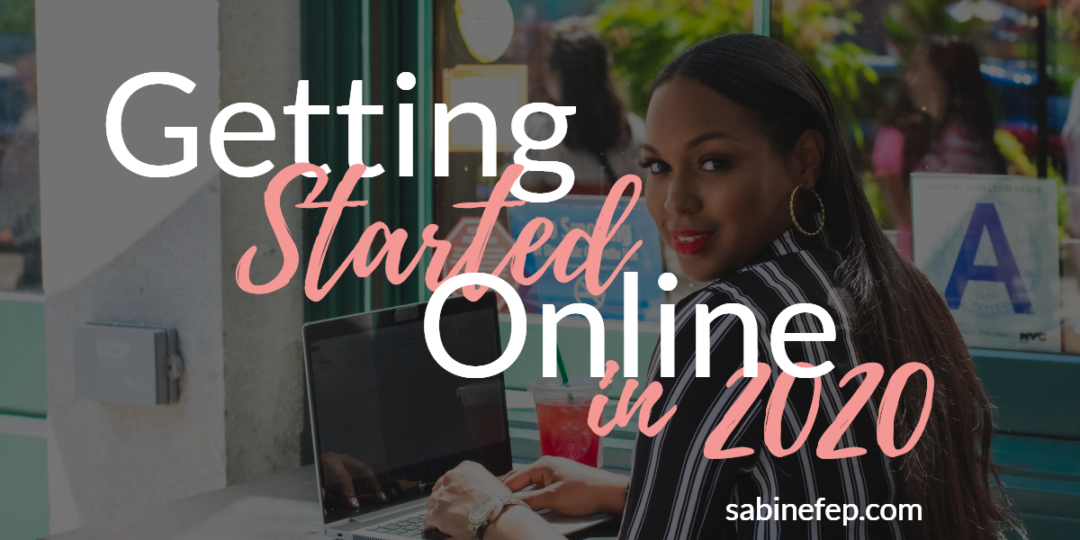 Follow These 4 Key Steps To Get Started Online
On this page, you will find a list of the online resources that I am using and I have found very useful to get started online.
These marketing tools are not exclusive to coaches and can be useful for anyone willing to get started online with a website and a blog.
It doesn't matter if your are a life coach, a health and fitness coach, a money mindset consultant,  a mentor or a freelancer, as you grow your business, you'll need to start building your own pieces of the Internet and not entirely rely on social media platforms. I've listed below some the essential tools you'll need to get started online.
Some of them are free, other have a cost. Have a look and decide what is relevant to you for your business!
If you have any doubts, do get in touch here and I will be able to advise you on the best alternative or other tools. If you don't see what you are looking for, give me shout and I'll advise you.
As with any product that you spend your hard-earned money on, I recommend that you do your due diligence in deciding if the products are right for you.
Note that some of these products are affiliate links so thank you if you decide to purchase them. If a product or service is on this page, it means I personally have tested it, recommend it, and endorse it.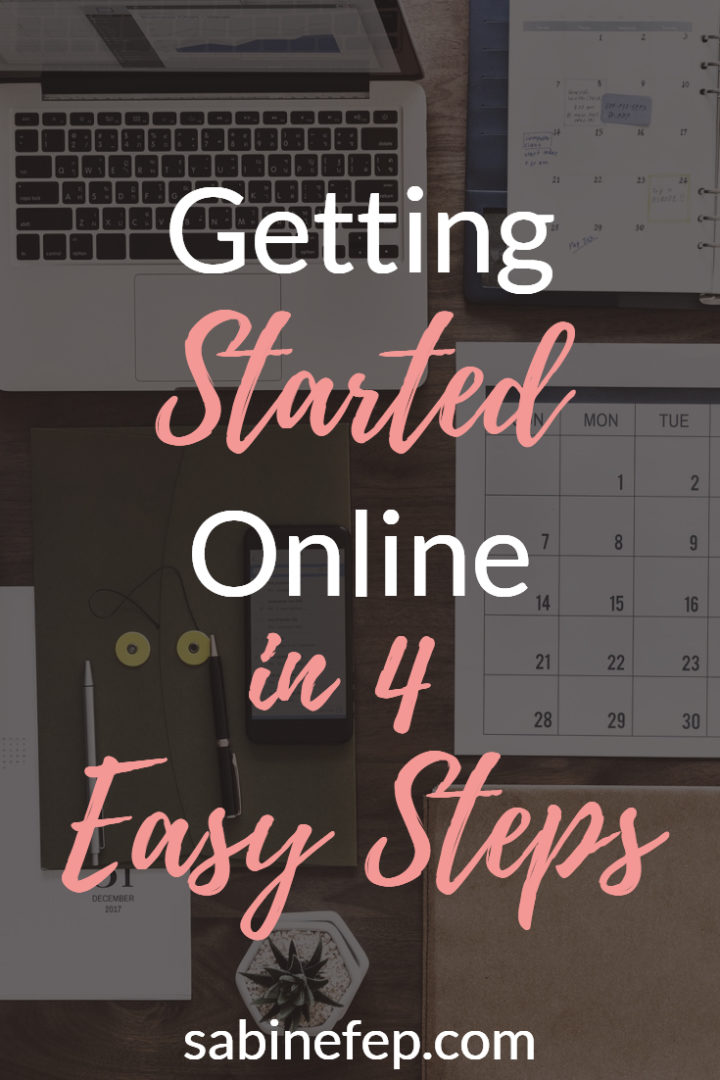 —-
Before getting started you may be asking yourself – "Do I really need a website?"
You're right to be asking yourself this question as you may have heard others in your niche say that they've build their business solely on Instagram or YouTube.  And that's true, it is totally feasible but for the hundreds who successfully do it, there are thousands of would-be entrepreneurs who struggle building an audience and selling solely on social media. The safest way.
Do I still need a website in 2022?  
And my straight answer is YES!
Actually, the question isn't whether or not you need a website but whether or not you are serious about building an online brand dream lifestyle overseas.
It doesn't matter if it is a corporate/freelancer's website, a portfolio of your work or a way to share your passion, a website is still the most appropriate platform to build a business, not to mention one of the most affordable.
Why pay for a website if there are some free options such as Wix, Squarespace or even WordPress.com?
Let me explain – It may not seems important to you at the moment but you want to be able to own your online platform rather than rely on third-party site.
Imagine that you've been working on a website for a while and you get hundreds of visitors a day, they really appreciate your stories, and then one day that third-party site, where your website is held, closes down. In one click, you lose ALL your content and your readers!!
Thousands of hours of hard work just gone without even a warning, you're left with "nada"!
Whereas if you create your own website, you will have your own domain name and a web hosting provider, you will be the sole owner of all your content and have opportunities to make backup copies, so that if anything happens, you're covered.
Build your castle on your own grounds, not on someone else's land!
Get Started Online
Step 1 – Create your own piece of the Internet
Before
Step 2 – Add content to your website
After setting up your site, you will want to add some contents, at least 4 or 5 pages, write articles, etc. It may seem a simple task at first, but when in front of your computer, you may feel a bit unsure of where to start and what to write about. Copywriting is one of the most important elements of an effective website.
Copywriting for beginners
When I started my site Anywhere in the World, I knew enough about blogging to get started but then I didn't know what to do next.  I came across  Copyblogger.com, they have a great Copywriting 101 section on their site. This is a great option, if you would like to get started with a free resource before paying for a copywriting course, this tutorial is designed to get you up and running with the basics of writing great copy in ten easy lessons.
Another resource is The Copy Cure by Marie Forleo. Marie is a great business coach and leader with her own style (just check her very successful Marie TV on YouTube) and she offers some free sessions on her new course The Copy Cure. Definitely worth checking!
 
Step 3 – Build an Email list
If you have followed the steps above, you are well on your way or even maybe already have some visitors to your site, they will want to read all your future blog posts and the best way for them to make sure they do not miss any future posts is for them to subscribe to your mailing list.
Easiest way to get people on your mailing list
People don't usually subscribe to a mailing list because they've been told to. The best way to get them on your list is to offer something relevant and valuable that will get delivered to their inbox. This piece of marketing is often called a lead magnet. This free offer is an incentive for your readers to get a very useful piece of information in exchange for their email address. It will only work if you are already providing valuable information on your website/ blog.
To put it in real life context, it would be like saying after speaking with someone face-to-face for 15 min and then say:
"I see that you are interested in knowing more about this subject. I have a checklist / an excel / a table / a template (you name it!)  that I've used in the past, would you like me to send it to you."
Here are my free offers my readers can get on my website – Free Resources
You'll need to pick an email provider
I have tried a couple of different companies and I decided to go with ConvertKit. ConvertKit has proved to be a very good choice and their training sessions and webinars were very useful at the beginning. I would definitely recommend starting building a list of subscribers as soon as you start adding content to your site, that way every time you add a new post, photos or videos, you will be able to send an email very easily to all your subscribers.
You may even want to start sending a regular newsletter to let them know what you are up to and present your new products or services. Thanks to the list building provider (ConvertKit in my case),  I can send emails to everyone whenever I add new content to my site or whenever I feel like sharing something new with my subscribers.
Step 4 – Attract visitors to your website and start making money from it 
Having a website or blog is fun but what about getting an income directly from it.
There are thousands of online opportunities and unfortunately, too many of them may not have your best interest in mind. I know what it is like and how you probably feel about creating an online business, I have been in the same situation and I know what you are going through.
I spent many years being uncertain about the kind of activity I could do from my computer using my skills and that would allow me to travel and even change countries without having to ever quit another job.
Over the years, I looked at hundreds of websites promising large returns for little or no effort or something as mad as this… I even looked into genuine programs selling beauty products but it wasn't for me. Then nearly 7 years ago, I came across a marketing report on online businesses that gave me a great insight into the possibilities and the future of online marketing.
Like many of you, making a living from a blog was more a dream than an achievable goal until I heard about Personal branding and then Inbound Marketing.
It was a concept I had not heard of before and which in short allows you how to attract new customers to your online business without having to chase anyone. An important part of this kind of marketing is to build your personal brand online, often referred to as "YOU, Inc".
People engage with you online (by reading and commenting on your blog, interacting with you on forums and other social media platforms, etc) because they relate to your story and you have been able to show them that you are trustworthy, open, professional and honest.
Anyway, this was a great eye opener and I decided to use it as my own business model.
Finally, just remember than monetizing your blog will be the first step to be able to fund your life abroad, the second phase will be to develop your own services such as coaching, consulting, etc and then create your own products (physical or electronic such as ebook, courses, masterminds, retreats, etc…).
——-
Please let me know what you think of all this information and if you have been able to implement it. I would love to help get started online and create your online business and see how you could make it profitable to be able to go and live anywhere in the world.
As with any product that you spend your hard-earned money on, I recommend that you do your due diligence in deciding if the products are right for you.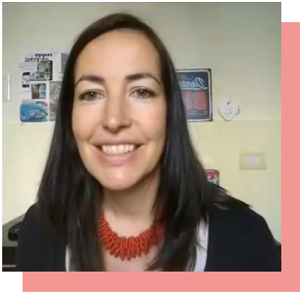 Tired Of Waiting For The Right Job Opportunity Abroad? I'll show you how to make the most of your time overseas and create your own dream job anywhere in the world using an easy-to-follow routine that requires your own web, the willingness to turn your passion into a business and a location independent mindset!
Overwhelmed by the number of tools available?
Do you wish there could be a shortcut to find out which one you REALLY need?
Get my Free Global Entrepreneur's Toolkit, where I listed the 30+ Tools that I use daily to run my online business anywhere in the world.
Complete the form below to get the "Global Entrepreneur's Toolkit" sent straight to your inbox.
[convertkit form=1762066]