3 (unexpected) ways Loom has changed my communication with my clients and boosted my productivity

Supporting your clients is, I'm sure, your utmost goal as an online coach or consultant but it can easily become a mammoth task as some of them may be more demanding than others.
As client-facing business owners, your time is probably divided between client work, working on your business (marketing, finance and sales, etc) and dealing with your team or virtual assistant to ensure that your business runs smoothly. Every minute counts and with so many distractions these days, it's easy to feel overwhelmed by your to-do list and your email inbox.
Never have you had to explain the same concept several times to the same or to a different person. Whether it was with one of your clients, your VA and someone you're helping out, there certainly have been times when you've felt like you sounded like a broken record and wasted so much time creating lengthy emails or jumping on a quick call that lasted over 40 min.

What about those times when you worked with some in a different time zone and finding a time slot for a meeting was hard.

Since I started using the free version of Loom back in September 2020, it solved many of these issues. 
Here are 3 unexpected ways Loom has changed my communication with my clients and boosted my productivity.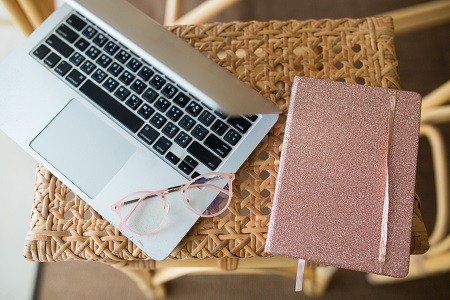 1 – I have set better boundaries

In the past when I would get clients' queries or questions via email, I would either ask them to book a call in my calendar or I'd reply directly to their email with usually a lengthy reply covering everything.
Booking a call would mean taking additional time on my already busy schedule and finding a convenient timeslot (with someone living on the other side of the globe isn't easy, trust me!). Answering emails also took a lot of time as I often needed to show things and do walkthroughs of CRM and online platforms so I would create step by step guides with screenshots. 
I often ended up writing the email response or taking calls outside my usual work hours or during my family time (especially for calls with clients in Japan and in Australia with whom I have a 12-hour difference as I'm based in Argentina).
When I discovered Loom I realized that I was able to easily create a short video as an answer to my client's questions. We didn't need to be there at the same time. I was able to work asynchronously, meaning I created the video during my work time and they watched it and answered it later on. 
I was able to give feedback, explain any concept or do a walkthrough of a platform with only a couple of clicks. 
No need to log in to a video platform, download or upload anything. Even the trimming of the video can be done right after finishing the video.

It means that I can decide when I answer my clients' questions and I don't have to wait until our next meeting or next call. I feel more in control of my calendar as I can create those videos at different times of the day to suit my schedule and not my client's schedule.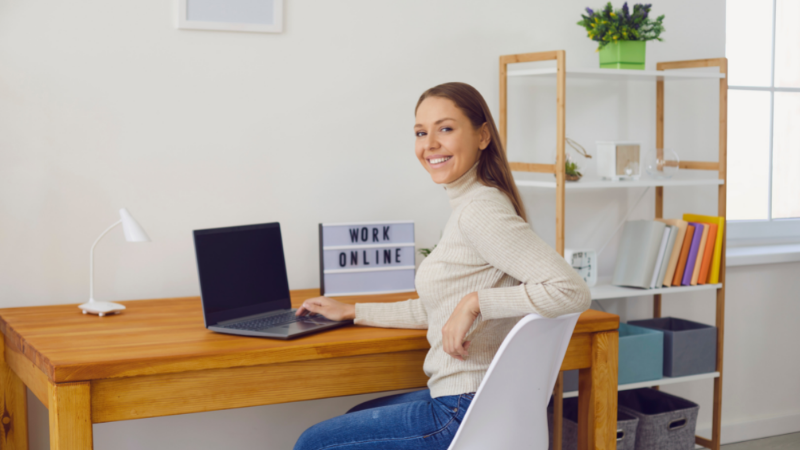 2 – It saves me time and boosts my productivity
In the past, if I wanted to create a short video reply to a client, I would create a short video either on my phone or on my computer, on Zoom while recording my screen. I would then edit the video on a complex video editing platform and then upload it as an unlisted video on YouTube. 
Once the upload was done (depending on the size of the video and my internet connection), it could take me several minutes to a couple of hours to upload the video on YouTube. I needed to check the thumbnail, the title and the video description to make sure my client would identify the purpose of the video.
I would then copy and share the link with my clients in an email. If they had any comments, they would need to reply via email as well.
Here are some videos I published unlisted to my Youtube account to share information with my clients prior to September 2020.
Nowadays, I can start recording a video just by clicking the Loom button on Chrome and then "Start recording".  (or use the desktop version and launch Loom instantly)
I can choose to show my face or not, to show my desktop, my browser or specific software on my computer. During the video, I can even pause the recording if needed and resume filming later on. 
Once finished, I click "Finish recording". It does 2 things: it automatically saves the link in my clipboard (very handy!!!) and opens a new tab on Chrome with the full video.
The link in my clipboard means that I only need to do "ctrl+V" or right-click to paste the link anywhere I want – an email, a messaging app, or any platform to instantly share the video with someone.
If I want to watch it again, maybe trim some parts (at the beginning, anywhere in the middle or at the end), I can do it from the Chrome tab that was automatically opened.
There I can change the title (it cleverly creates a title from your actions in the video), and you can add tags to your videos to create categories.

Anyone with the link will be able to watch the video, leave comments, click emojis throughout the video and even record a video comment themself.


This is such a game-changer when it comes to creating videos and it has saved me countless hours since I started using Loom back in September 2020.
For one of my clients, I created a small video bank as they were learning how to use a specific email marketing platform. It saved me hours not having to explain several times no.
Here's an example of a platform walk-through of one of my mentoring clients' Trello board. We had a previous meeting discussing Trello and she asked me for feedback on her first few boards.

3 – I grew my business thanks to Loom
I can honestly say that my business grew thanks to Loom. I'm able to deliver my consultancy and mentoring service in a brand new way and my clients love it.

By being able to deliver information in a brand new format, I positioned myself as an expert in my area of digital marketing and it got me more business. My existing clients love my quick videos and these quickly became unexpected business assets. It is about creating an experience for my clients and they love it.

I'm able to create short videos that are done specially for them. It's so quick to create that I don't even need to create my own video bank to reuse for all my clients. I can instantly and effortlessly create something personalised that answers their specific query.
I love that I'm able to track if and when they watch them.
It allows me to chase if it was something important that they needed to implement.

Here's an example of a Facebook Ad review I did for a coach who was running a special ad campaign for a masterclass.  In less than 5 minutes, I was able to audit her ad, its content and visuals so that she could make some adjustments before spending any money on the campaign. Later on, we also discussed the A/B testing versions of her final ad. 
FB ad review 
I love that when I insert a Loom link onto my email (Google suite in my case), it automatically creates a GIF (animated image) of the video inside the email.
The person on the other side is even more likely to click and watch the video than if it was a bare link.
Loom is a fantastic async video platform. In this post-pandemic world, it's essential that we adjust our mode of communication with our clients, with our team and with anyone in your circles.  You get the focus of asynchronous work (meaning fewer meetings!) with all the humanity, emotion, and fun of the video.

With more than 14 million users around the globe, it's already been adopted by many in all industries. If you're not using it yet, check out this link to create a free account.
With Loom, I can share my ideas with personality – and take my time back.
Get ready to record your cam and screen, and instantly share the video with a link.
——
Are you feeling stuck and not sure what to do first or where to even start to grow your business as a coach?
Do you have that constant feeling of dread when it comes to making decisions around marketing, sending out emails, creating content or anything technical?
If you're feeling ready to make significant progress in 2023 with your coaching business and want to get a clear roadmap before jumping into the deep end, I can help you.
You don't need to do it alone nor spend thousands of hours and $£$ to reach the next stage of your business.
I am inviting you to join me for a 60-min business consultation call for $99 (or £74 / €87) so that we can go over what's stopping you from achieving what you want.
No more progressing in the dark every time you create some content, plan your next launch and decide on which marketing strategy will be the most appropriate for your business in order to sign new clients.
We can focus on one of these:
– Defining your dream coaching clients (my fav exercise!) and creating perfect messages encapsulating your brilliance
– Creating your first lead magnet and growing your mailing list
– Understanding how to attract clients to your business by creating magnetic content that brings in a constant flow of dream clients.
You're in control, you pick the area you want to cover then we meet and strategise to transform your coaching biz.
This power hour includes a 20min follow up session a week later for honest feedback and extra guidance.
Are you ready to take your coaching business to the next level?
Then book a free 30min consultation with me so that we can see if we are a good fit for the next big stage of your business and find out more about my working style so that you can start making serious progress in 2023 and sign more of your dream clients.
Want to grow your mailing list faster (even as a newbie).
Add these 3 critical components to your freebie to turn your followers into serious subscribers.
↠ so that you gradually grow a list of dream clients willing to hear from you and ready to buy
↠ so that you don't waste your efforts and money talking to an uninterested audience or freebie seekers
Download now my free PDF guide and learn:
– The most important exercise to attract hundreds of new subscribers every month.
– How to connect your lead magnet to the rest of your offering
– The one thing that will make it 10x more effective once people get access to your freebie.
Simply enter your details below: