Si tienes una visión
Hagamos realidad tus sueños
Creación de Negocios en Línea
Parece muy complicado ¿No sabes como arrancar?
¿Cuales son tus objetivos?
Si deseas emprender un negocio online o pasar tu negocio actual en línea, te puedo ayudar a organizar tus ideas y definir tu misión, formar tu estrategia marketing de Internet y acompañarte en todos los pasos del desarrollo de esta estrategia.
¿Cómo te puedo ayudar a vender más desde tu sitio web?
– Diseñar y fortalecer tu marca propia en línea
– Posicionarte en tu industria o rubro como un referente / un experto
– Enseñarte paso a paso cómo actualizar y aprovechar de tu blog profesional para captar más clientes
– Mejorar tu presencia en línea y generar tráfico para tu pagina web
– Crear tus cuentas en los plataformas de medios sociales y optimizar tu tiempo en Internet
– Crear y generar una lista de correos electrónicos de lectores para realizar ventas desde esta misma lista
– Usar los medios sociales para conseguir más seguidores y aumentar tus ventas
– Usar Linkedin para promocionar tu servicios y conseguir nuevos clientes
¿Quien soy?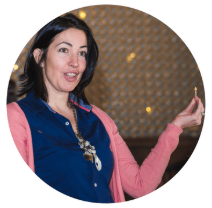 Soy una auténtica apasionada del marketing y de la comunicación. Licenciada en Administración de Empresa de la Universidad de Greenwich en Londres, tengo más de 18 años de experiencia en Marketing y comunicación.
Nací en Francia pero en los últimos 20 años he vivido y trabajado en Inglaterra, Alemania y España. Desde 2010, vivo y trabajo en Rosario, Argentina.  Actualmente me desempeño como consultora independiente en marketing digital para empresas y emprendedores que quieren ganar más visibilidad online y aumentar sus ingresos online.
Tienes una dudas? Buscas ayuda? Haz clic en el botón abajo y enviame un mensaje. 
Portafolio
Que sea por la creación o la gestión diaria de sus páginas web, el asesoramiento en estrategias de marketing o la gestión de sus redes sociales, estos negocios ya confiaron en mí.
Get New Clients
With Sabine, I got the help I needed to understand my strengths to make the full use of the Internet to get more fitness clients. (She also created my gorgeous website!)
Our weekly meetings were my favorite part of her coaching program.  I love exploring new areas of personal development and I needed Sabine's support to grow even further. I couldn't have done it alone. On top of all this, we really connected as we both have been living and working abroad.

Céline, Fitness + Health Coach
CelineFH.com
Focus and Direction
I attended Sabine's workshop with the intention of mulching an image of my new brand. What came out had nothing to do with my brand and everything to do with me. It wasn't my business that needed a makeover.
6 months later, I have accomplished nearly every item on the list. As for the focus of my brand, when the soil is rich, things grow without much meddling.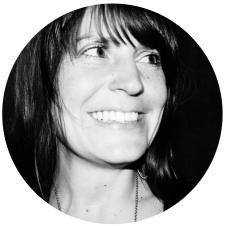 Stephanie Cariker – Voice-shaper for Changemakers
Clarity, Focus and Strategies
I worked with Sabine as I wanted to get more clients for my rental property business. We worked on my branding and she created my new website. As a result, we are now getting bookings all year round and we're fully booked for each holiday session.
Sabine was easy to work with and really helped me understand the basics of online marketing so that I can concentrate on my property instead of being online all day long. I truly recommend her.

Wanda, Rental Business – Rosario Room
Let's get you unstuck!
Learning and implementing marketing techniques shouldn't take your focus away from reaching your ambitious goals.
Get better results from your marketing efforts so that you can focus on your passion - transforming people's lives.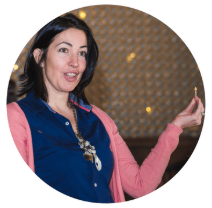 "Be the change you wish to see in the world." - Mahatma Gandhi