Marketing Coaching
Céline is a Fitness and Health coach based in Argentina. She has been living abroad for many years and she realized that she never took advantage of online marketing to grow her business.  We worked together on many areas of her business and also on her mindset (Marketing Coaching). Celine had many years of experience as a fitness instructor but is working independently for the first time. She decided to give her BodyHarmony classes in a private studio and hired me to create a one-page website to promote her classes. After our first call, she realized that she needed more than just a web design for her business, so she enrolled in my coaching program. We had weekly meetings and worked on my areas of her business. 
She became clear on her objectives, mindset, limiting beliefs and overall marketing plan. 
Website Design
The result is a fully operative website, created on the Divi platform and within her first week, she got new inquiries directly online from people she didn't know.  
Her primary focus is on local SEO: being found by locals who are looking for new fitness classes or alternative to yoga classes.
As she has more time to create content (articles and videos), we will be able to add more pages to her site and focus on content creation.
As she has created a new discipline – Body Harmony,  she wishes to use her site as a platform to promote her classes but also train other Fitness Instructors in that discipline.
Here is her site – celinefh.com
Branding
We worked together to create a Branding and Style guide prior to working on the website.
Let's get you unstuck!
Marketing shouldn't take you away from the main purpose of your business.
Let's turn your visitors into clients (so that you concentrate on your business instead of trying to learn how to do online marketing).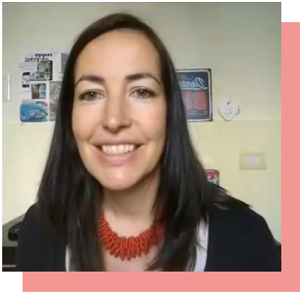 "You can build a successful career, regardless of your field of endeavor, by the dozens of little things you do on and off the job." – Zig Ziglar