Inbound Marketing Training
I provided marketing training to the staff of this US translation provider. They decided to embrace the techniques of the inbound marketing and decided to use the marketing platform – Jumplead. As I had experience in installing and using the platform, they hired me to provide training to their marketing staff about the platform itself, about email marketing, the creation of newsletters and broadcasts and finally on Google Analytics ( how to create monthly reports and interpret the results).
Let's get you unstuck!
Marketing shouldn't take you away from the main purpose of your coaching business.
Let's turn your visitors into clients (so that you concentrate on coaching instead of trying to learn how to do online marketing).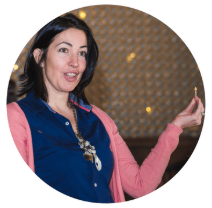 "You can build a successful career, regardless of your field of endeavor, by the dozens of little things you do on and off the job." - Zig Ziglar