Marketing Strategy
Candela is a passionate sommelier with more than 15 years of experience in the Wine industry. She runs numerous events and training sessions every month and feels that in order to grow her business to the next level she really needed to work on her marketing strategy.
She hired me to develop a year-long marketing strategy and implement it, then launch her website along with her social media accounts and finally train her team on social media marketing and post-event actions.
Website
I created a WordPress website and implemented what we had set in the marketing plan in order for her to sell more of her training and Wine tastings to local companies. Her efforts will now be recorded onto her website so that she can attract more potential clients directly onto her website.
Branding
Rumbo already had a logo but no specific branding elements to go with it.
We created this Branding and Mood Board as the starting point for her Online Branding Strategy.
Let's get you unstuck!
Marketing shouldn't take you away from the main purpose of your business.
Let's turn your visitors into clients (so that you concentrate on your business instead of trying to learn how to do online marketing).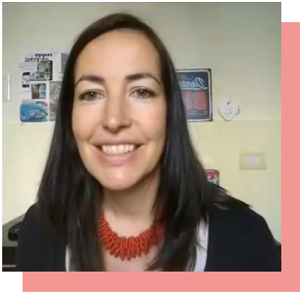 "You can build a successful career, regardless of your field of endeavor, by the dozens of little things you do on and off the job." – Zig Ziglar