An online shop for Sarah from The 5 World Explorers
I met Sarah on Facebook and she reached out because she needed help setting up an online shop for her family travel blog. She already had a website and wanted to start selling her stock pictures online.  She also wanted to explore the possibility of getting affiliate commissions on products that they use during their travels and recommend to their readers. 
Online Shop creation
After talking to Sarah, I decided to create an online shop using Woo Commerce and a couple of other tools for her travel and photo gear recommendations.
For the recommendations I used a tool called Kit which allows you to create a list of items from Amazon which are placed in a small shop like display.  If someone buys any of the items, Sarah will get a commission from Amazon.
Let's get you unstuck!
Email Marketing shouldn't take you away from the main purpose of your coaching business.
Get better results from your email marketing efforts so that you can focus on your passion – transforming people's lives.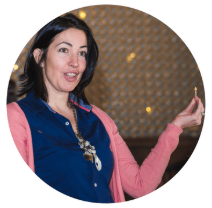 "You can build a successful career, regardless of your field of endeavor, by the dozens of little things you do on and off the job." – Zig Ziglar