Digital Entrepreneur Business Package
2020 is the year you start monetizing your expertise and create your own authentic business that will follow you everywhere around the world.
Start making money from your passions, your skills or your previous experience and get paid to be YOU.

 Whether you are thinking of opening a brick and mortar business (such as a language school, a B&B, yoga studio, etc.) or offering you services online (coaching, consulting, photography, fitness + health, translation, writing services, etc), this package is perfect for you as you will be able to get started online in no time and get your first customers through online branding and social media.


You will receive all the necessary support in the following areas:

– Why you need your very own website and the risks of relying solely on social media
– Guidance choosing the right domain name, installing and setting up your hosting provider with email addresses
– Your very own WordPress website (10 pages max) including setup + premium theme + installation of 10 essential plugins
– Social media marketing best practice (with advice on which one you should use and a very handy checklist)
– Email newsletter set up (Free or paid option – the cost of emailing provider not included)
** Hosting ($150/year) + domain name ($15/year) + content (visuals and texts) are not included**
This package will be accompanied by two Business Mentoring sessions (60 min each) so that you will be ready to become a Digital Entrepreneur and work anywhere in the world.
 <Special Rate>
The total cost of this Digital Business Package is $1285 USD for a regular website.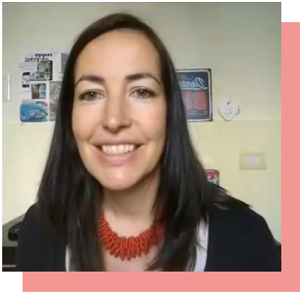 Are you ready to make an impact on your life and be known within your industry?
Are you ready for a massive boost of visibility?
Have you decided that you're ready to invest and want to work with a Business Strategist and finally monetize your expertise?
If your answer is yes to all these, let's book a free 30 min consultation and see how we could work together.
Biz Online Foundation and Growth Support
With Sabine, I got the help I needed to truly be me and create the online foundation of my Fitness + Health business. Thanks to her, I've worked on my "Why", my purpose and goals for my business.  Our weekly meetings are my favorite part of her coaching program. Although I've many years of experience in my field as a Fitness Instructor, I needed Sabine's support to grow even further. I love exploring new areas of personal development and I know that she understands me as we both have been living and working in foreign countries for many years.

Céline, Fitness Coach
www.celinefh.com
The Focus & Direction I Needed
I went into Sabine's Vision Board workshop with the intention of mulching an image of my new brand. I had been trying to put all the pieces together for some time but felt stuck. What came out had nothing to do with my brand and everything to do with me. It wasn't my business that needed a makeover, it was me.
6 months later, I look at the board that hangs above my printer. I have accomplished nearly every item on the board. As for the focus of my brand, when the soil is rich, things grow without much meddling.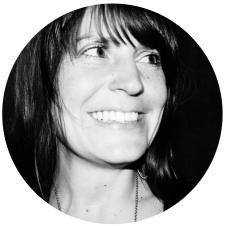 Stephanie Cariker – Voice-shaper for Changemakers
Clarity, Focus and Strategies
I worked with Sabine as I needed to define my branding and set out a marketing strategy for my property rental business. Not only she created my website, she also trained me on the basics of social media, email marketing, and online branding. She provided me with great tips on SEO to get a better position of my website on Google and of course attract more visitors to my rental property website. As a result, we were getting bookings all year round and booked out during the holidays.
Sabine is an excellent professional, serious and committed consultant. I truly recommend her as she has been so dedicated and responsible for every goal we had set (and which were met!).

Wanda, Argentina
Some of My Past Projects / Clients
Here are some of the amazing Entrepreneurs and Business Owners that I helped with my marketing services and digital marketing training.
Let's get you unstuck!
Marketing shouldn't take you away from the main purpose of your business.
Let's turn your visitors into clients (so that you concentrate on your business instead of trying to learn how to do online marketing).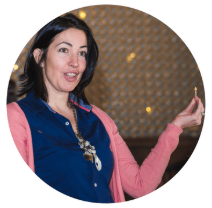 "You can build a successful career, regardless of your field of endeavor, by the dozens of little things you do on and off the job." - Zig Ziglar